Who make the resolution "to be more active" this year?
This is your chance!
Sports have never been this fun! Whether you want to continue your Gym streak or try something new, we have various fun sports options for you to try.
We would like to remind you that there is a 11.5% service charge for the extra services you will receive.
PRIVATE PILATES REFORMER
A holistic exercise for the thinking person, Pilates transforms your body while it refreshes your mind. Comprising hundreds of controlled exercises, this form of exercise is diverse and enriching, yet deep and engaging. The movements are designed to flow, like a dance, which bring about a sense of inner serenity, poise and control. With its careful blend of strength and flexibility training, you will build endurance and power, improve posture and tone, and enhance coordination and balance.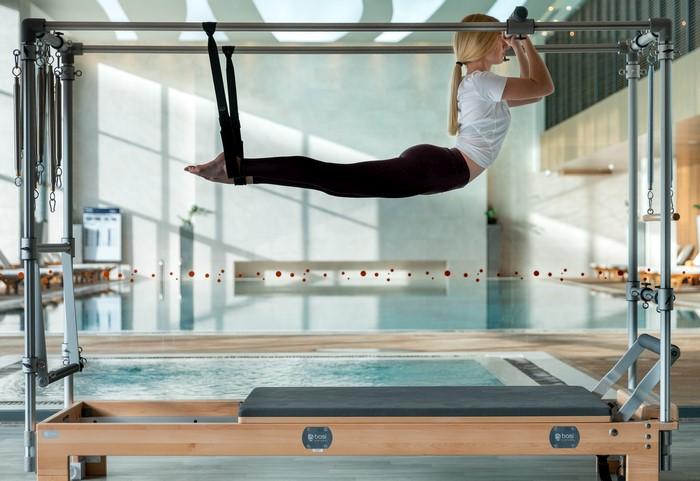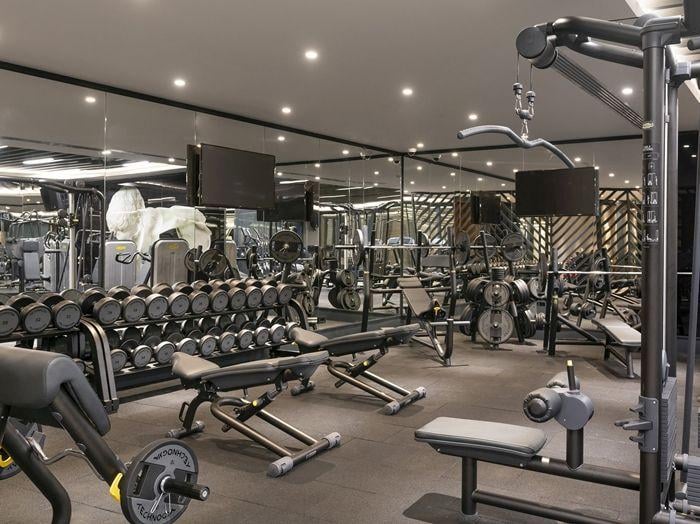 PERSONAL TRAINING
Sports is one of the most amazing ways to discover yourself and your body's abilities. You will get stronger and stronger each time you exercise and you will hardly believe all the things you can accomplish. However, it may be difficult to decide where or how to begin. We highly recommend getting help from a professional. At Lujo we offer Personal Training lessons. They will be personal lessons tailored to your needs.
INDOOR POOL
With our heatable 10x20m indoor pool, it is never too early for vacation!
If you don't want to wait for the summer to arrive before beginning your vacation, or you prefer a certain heat/coolness while you are doing your swimming laps, you will enjoy our indoor pool. This heatable 10x20m indoor pool is ready for your vacation when you are!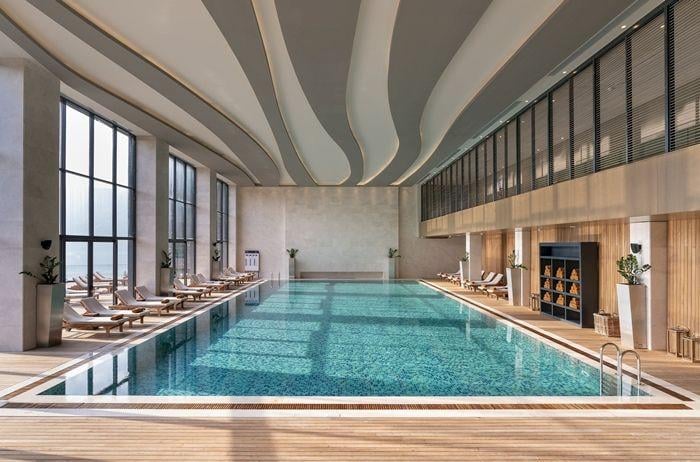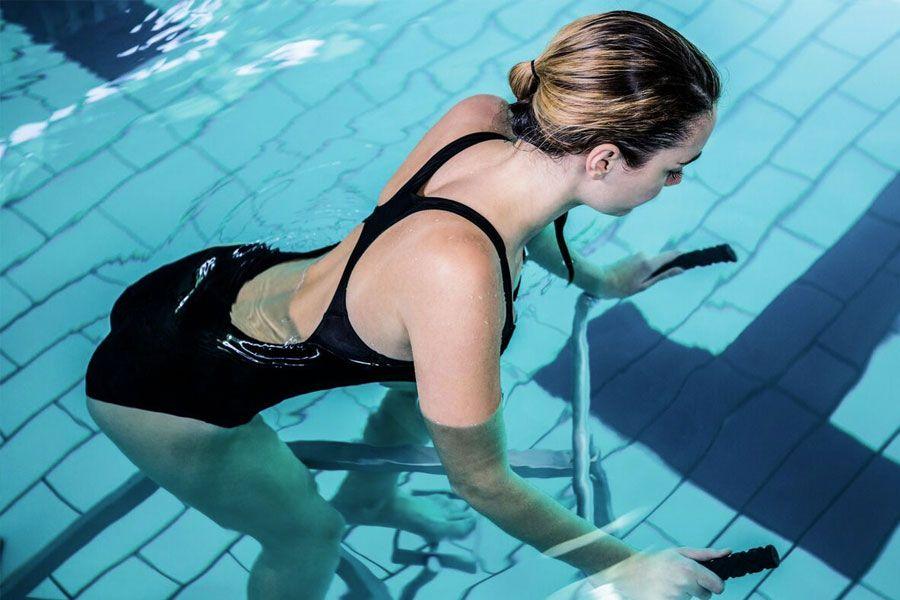 ---

AQUA SPINNING
Aqua Spinning is a indoor cycling class format that takes place in a pool.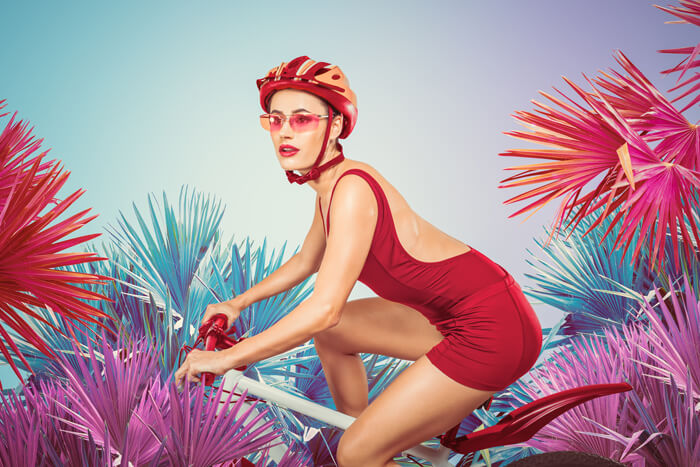 ---

CYCLING TOUR
One of the best ways of getting to know your surroundings is a cycling tour. With our morning cycling tours you will discover the surroundings as well as getting a head start on the day.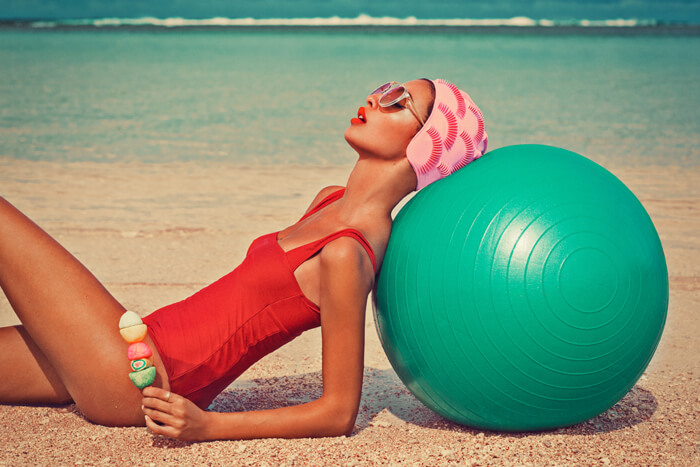 ---

PILATES MAT
A system of repetitive exercises performed on a mat or other equipment to promote strength, stability, flexibility.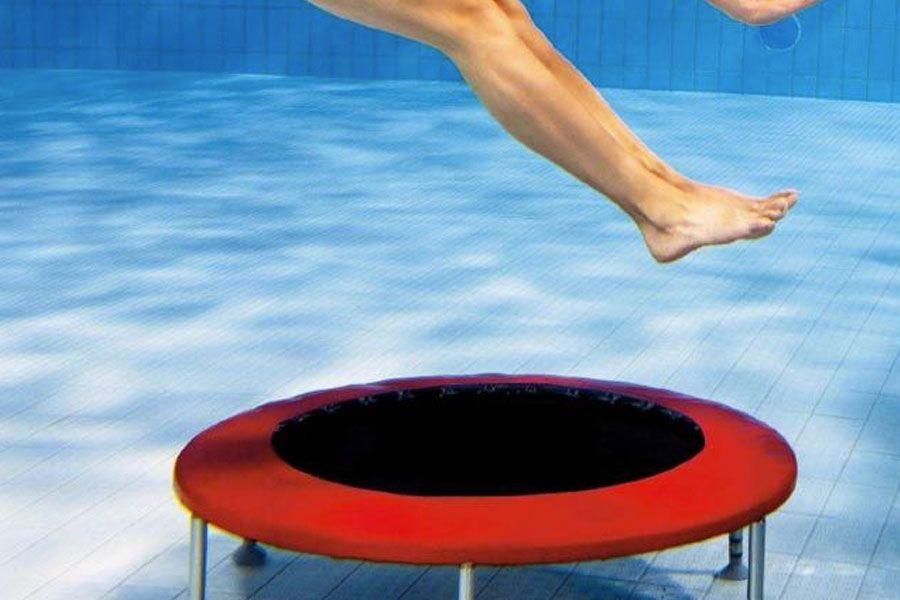 ---

AQUA JUMP
Its a Trampoline exercise designed to stay in shape while having fun with very simple movements performed under water.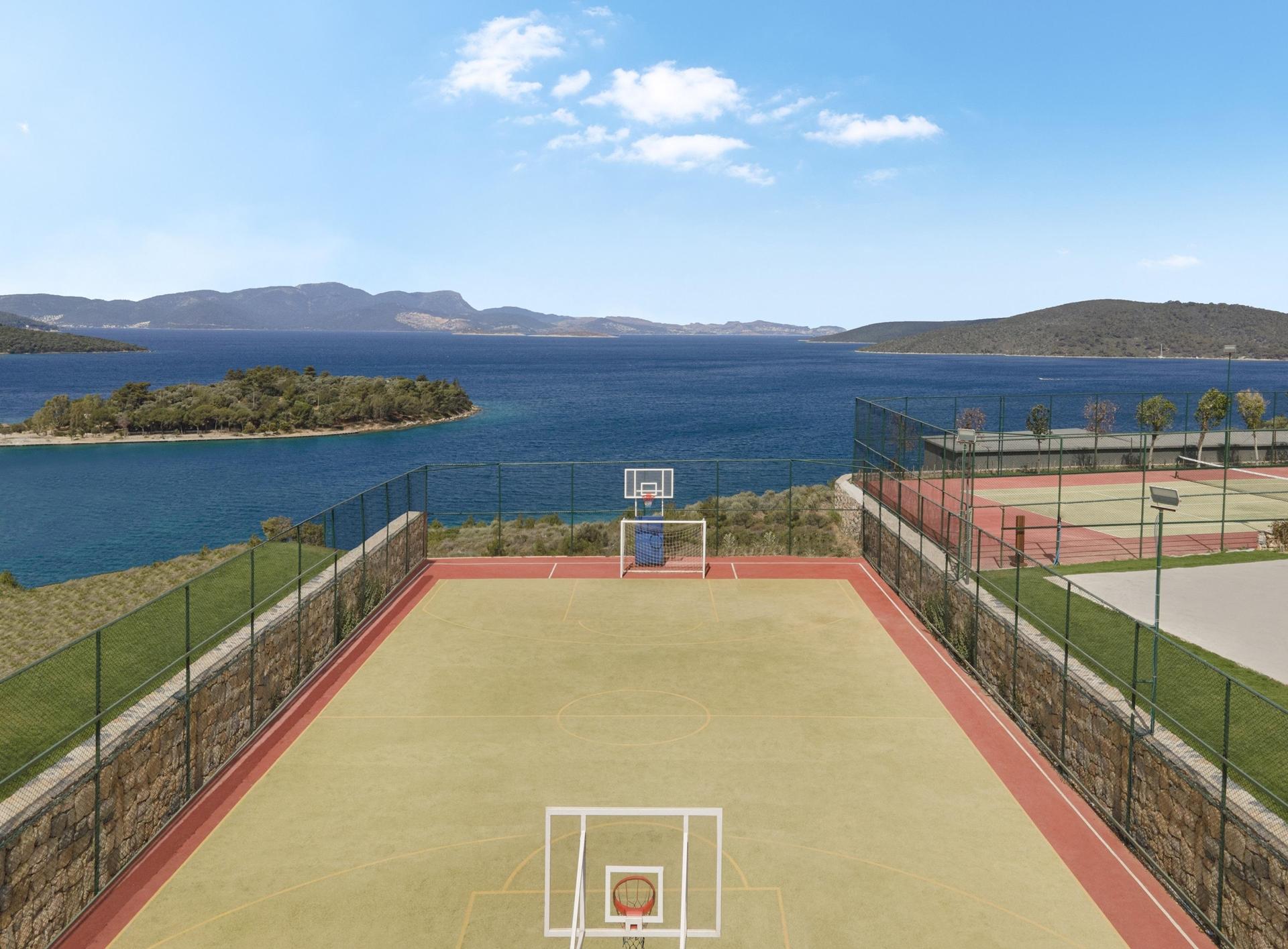 ---

TENNIS, BASKETBALL & FOOTBALL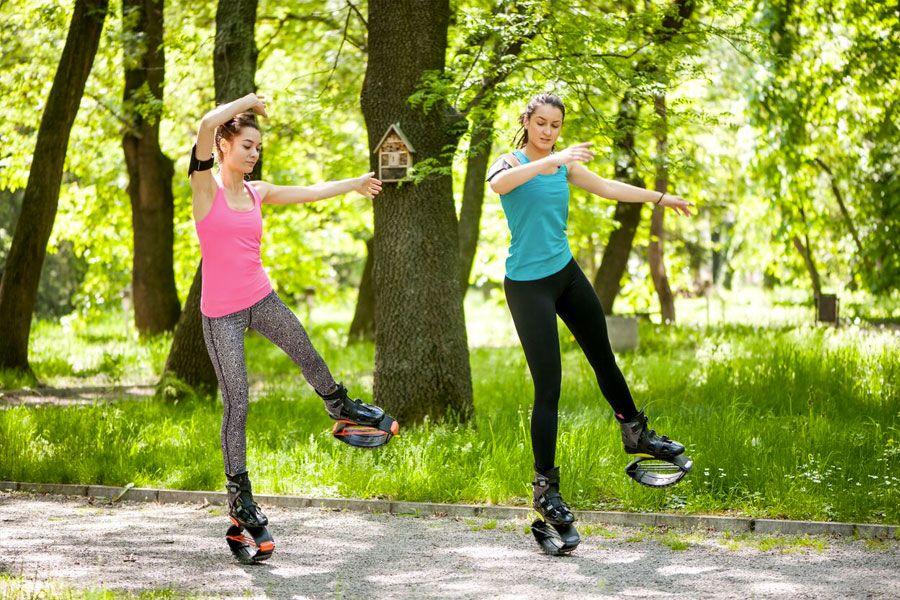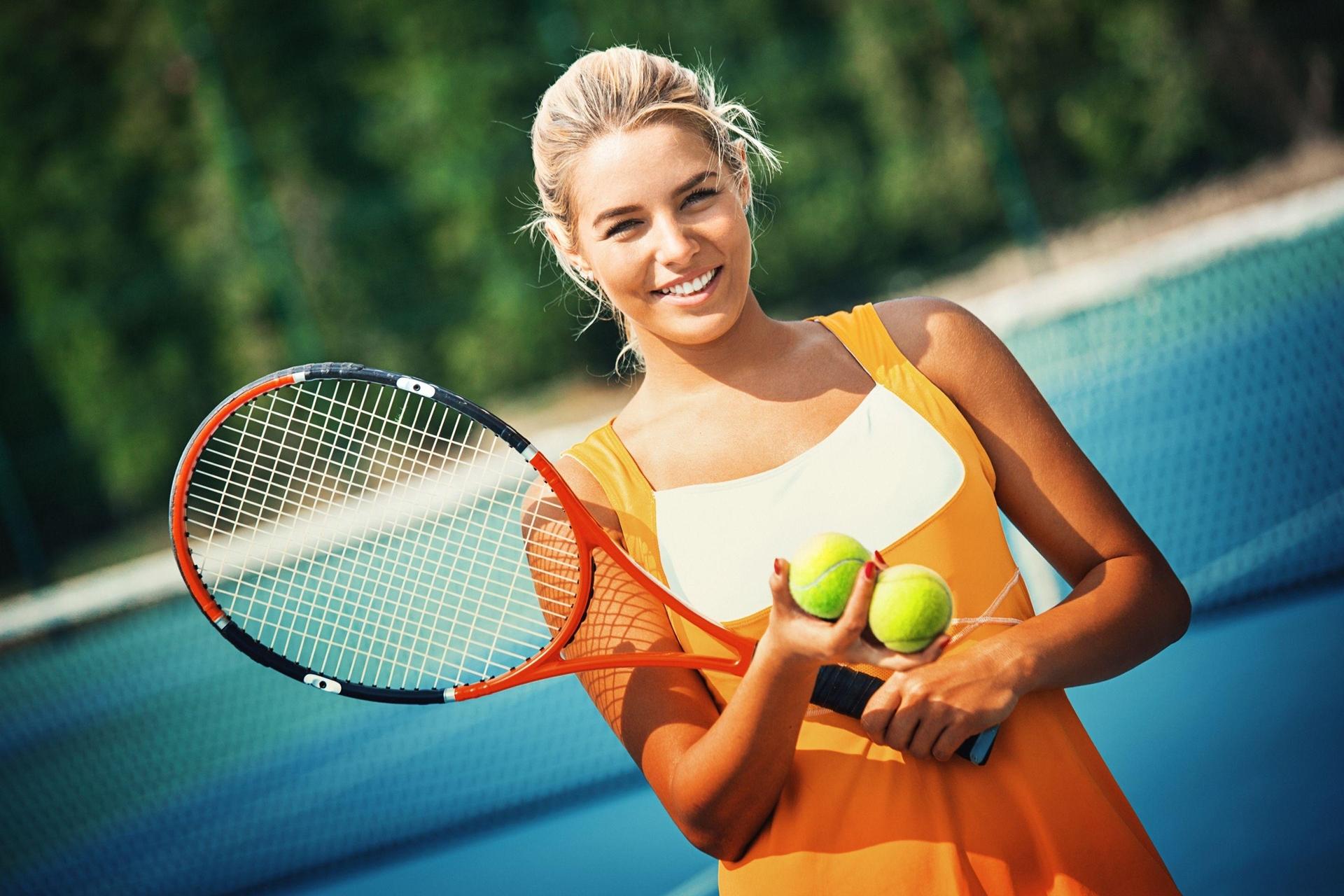 ---

TENNIS
Either play with your friends at one of our 4 outdoor tennis courts - 2 acrylic hard courts and 2 carpet courts, or sign up for a private lesson.