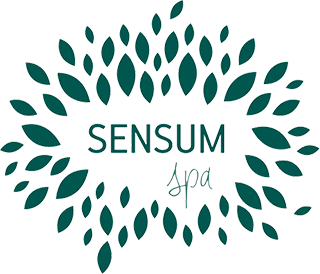 Unique therapies, natural beauty treatments, healing, peaceful relaxation areas, charming scents…
Discover the delightful, healthy and peaceful atmosphere of Sensum Spa
*+16 (children are only allowed at salt room and indoor pool)
We would like to remind you that there is a 11.5% service charge for the extra services you will receive.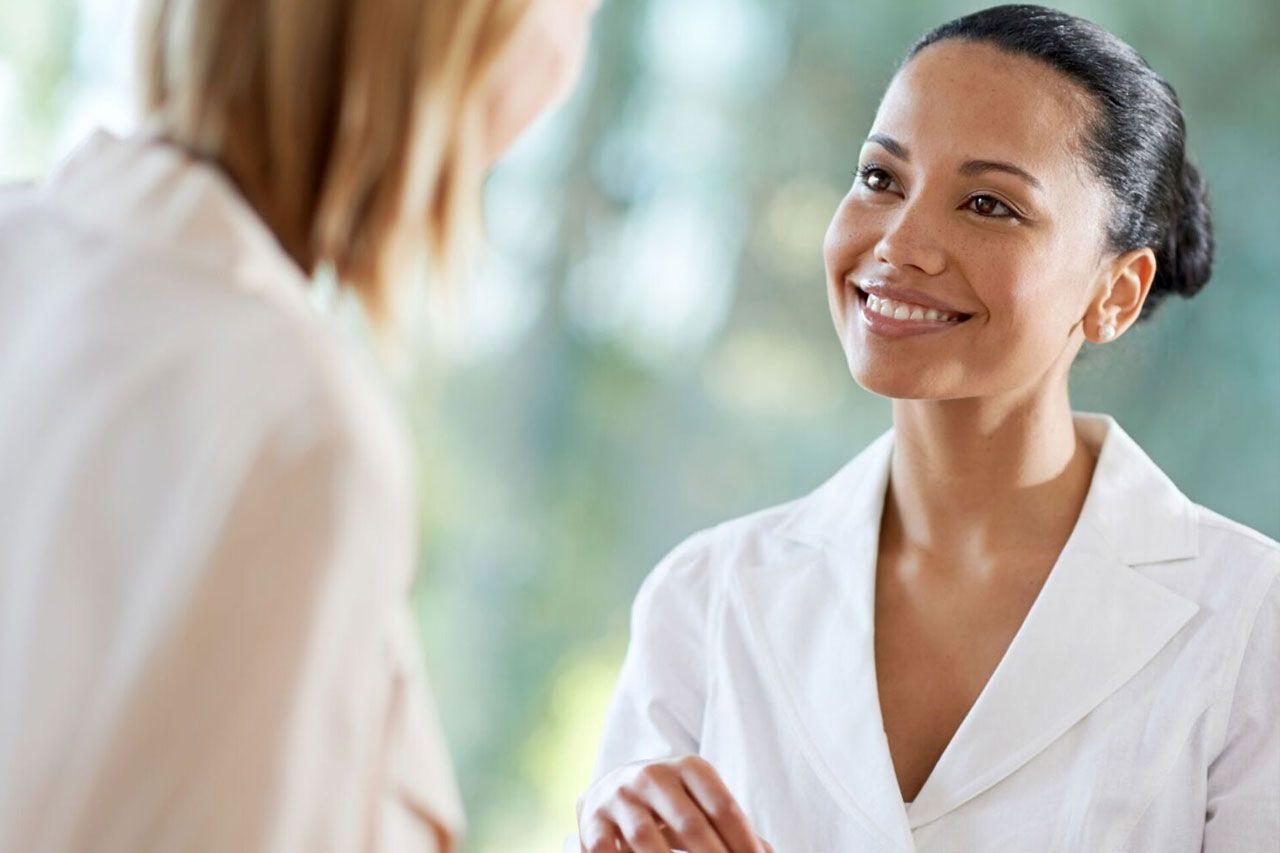 Spa Consultation
Biohacking lifestyle involves people making incremental changes to their bodies, diet to improve their health and well-being. Also known as human enhancement, biohacking ranges from efforts to improve brain function to faster weight loss. We recommend that you book a personal Spa Consultation assisting you to reach your goals during your visit.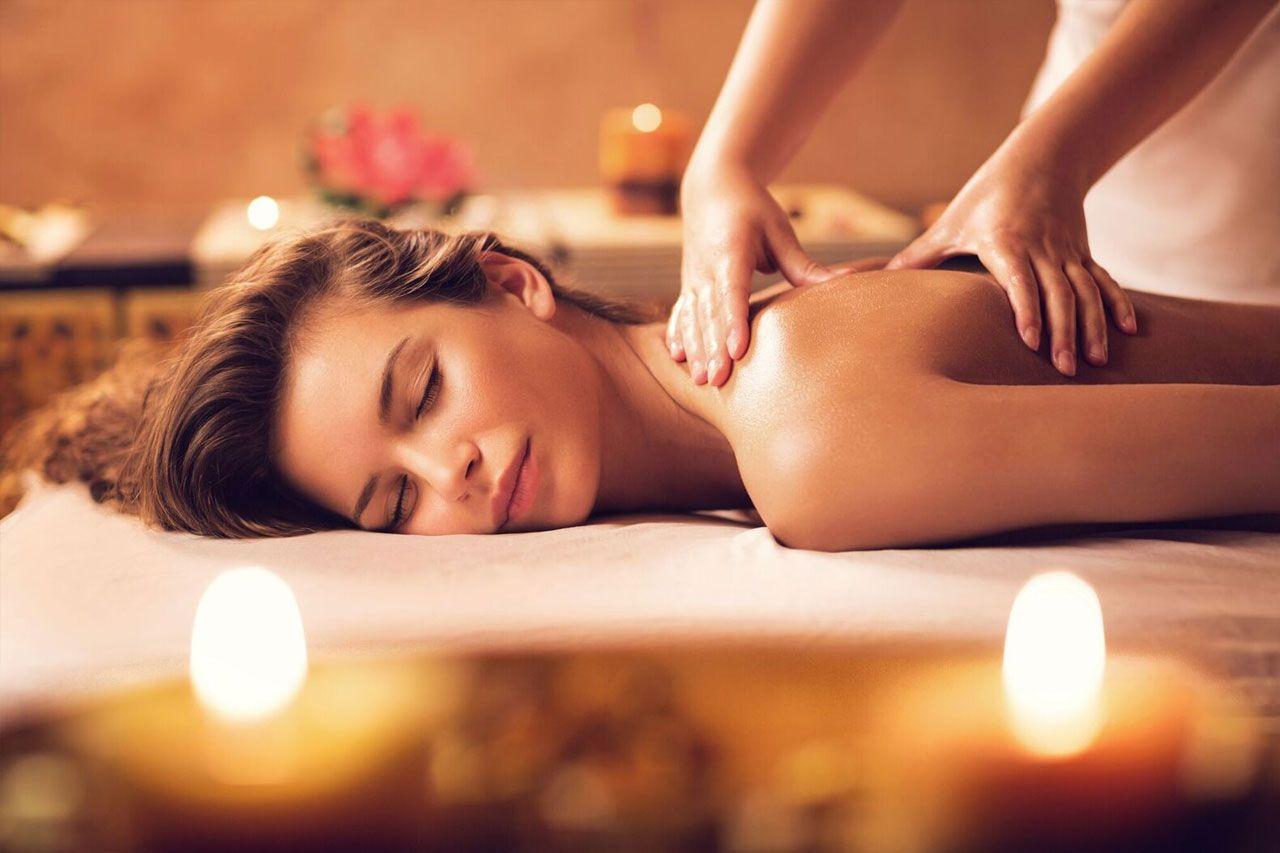 Sensum Signature Experiences
Explore a medley of indulgences that have been created for your relaxation and wellbeing. Discover pampering offerings that are deeply steeped in Spa tradition, each uniquely imaginative and exhilarating. The signature selections draw upon the healing powers of nature and ancient philosophies.
Signature Royal Ottoman

55 Minutes

Relax in the splendor of the Hamam as the heat and delicate aromas prepare you for your body polish and foam massage. While your body is enveloped in an ultra nourishing masque savor the warm glow from the marble as your hair is shampooed and your scalp is massaged followed by moisturizing conditioner. You will be radiantly refreshed with delicate perfumes.

Signature Back Treatment

55 Minutes

The Back treatment helps to relieve muscle tension and fatigue from the neck area and spine.

Sensum Signature Massage

85 Minutes

Relax and unwind with this complete treatment allowing you to receive a multitude of experiences in one. Begin with a full body exfoliation, followed by a Aroma relax body massage for whole the body which will leave you feeling relaxed and at peace.

Sensum Therapeutic Massage

55 / 85 minutes

This deeply penetrating massage was custom designed by our expert team of therapists to reduce tension, stress and anxiety from your body. Targeting specific muscles your therapist will use a unique warming oil to create a deep penetrating heat while applying a range of techniques and pressures concentrating on your areas of concern.

Sensum Thai Therapeutic Massage

55 / 85 minutes

Thai Therapeutic Massage combines the wisdom of Indian Yoga and Chinese Acupressure. Thai Therapeutic Massage releases tension, increases vitality and creates wholeness of mind, body and spirit.

Sensum In Harmony (4 hands) Massage

55 / 85 minutes

Sensum In Harmony Massage is performed by two therapists working together in rhythmic harmony. This massage combines Japanese shiatsu, Thai massage, Lomi Lomi, Swedish and Balinese massages in one application.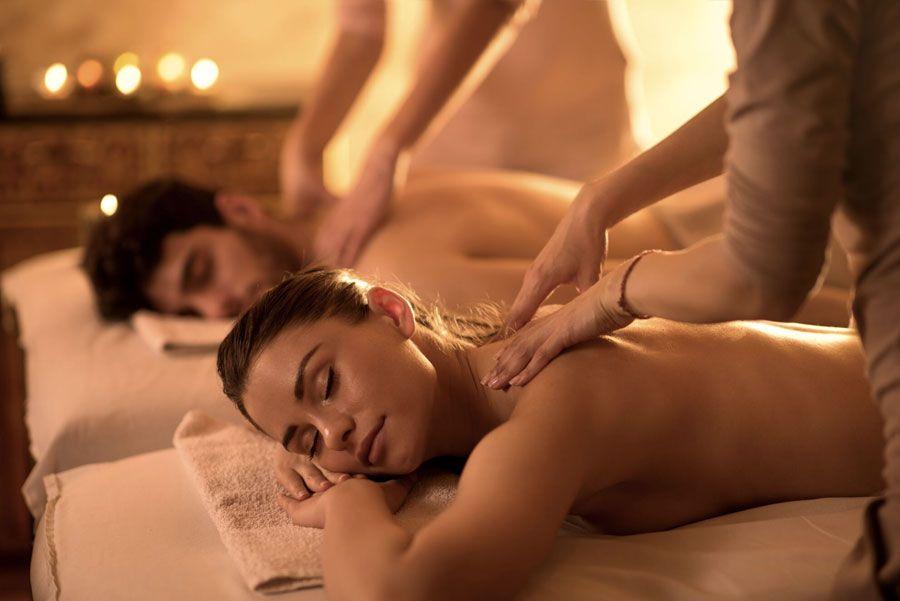 Sensum Couple Rituals
Our Private Spa Suite allows you complete privacy to enjoy the ultimate spa experience. The Spa Suite is perfect for sharing indulgent relaxation time with a friend, loved one or simply by yourself. Treatments in Spa Suite are accompanied by special offerings and premium drinks for a pampering retreat in your privacy.
Romantic couples treatment that includes private Jacuzzi.To soothe all the senses, both of you will enjoy a side-by-side aromatherapy massage which will release any tension and anxiety. A Tea Ceremony will be performed to finalize this mystifying journey.

Relax and Escape

150 minutes

The journey begins by gently peeling and cleansing the skin from dead cells. Relaxing massage will be a mesmerizing continuation of the trip. The journey concludes with a tea ceremony with delectable Ottoman desserts and fruits served while spending quiet moments in the Suite Room.

Oriental Journey

150 minutes

It specially designed for body and soul and gives you an intense feeling of tranquility and inner balance. Experience your own sauna in Privat area before concluding with a body polish. An energizing Terapeutic massage follows to relieve tension and to provide a renewed energy. At the end, treats of fruits and Ottoman desserts are served to repose the body and the mind.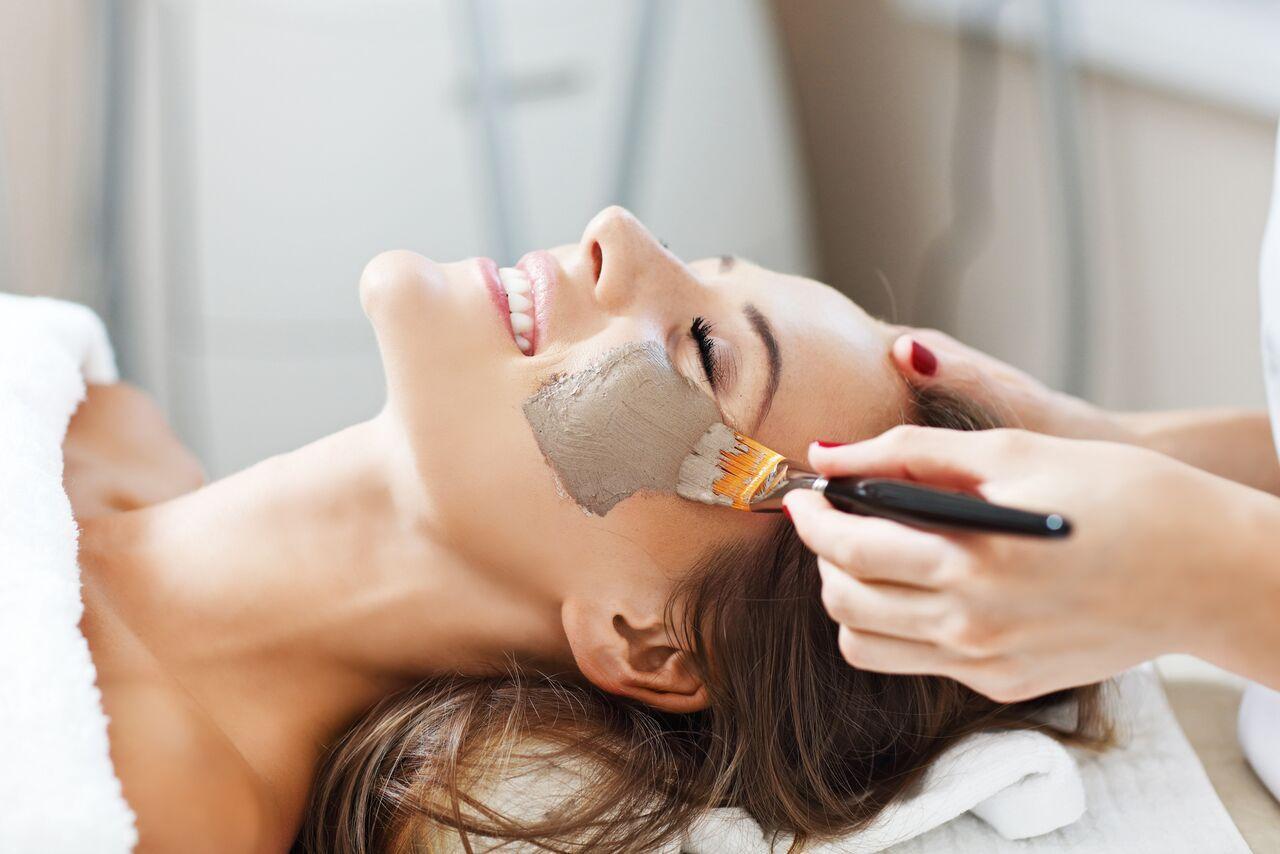 Holistic Facials
Skin Analysis
The unique analysis system Dermo Prime offers an in-depth analysis of your skin. A full reading of the face is performed using sensors to measure factors such as hydration, pH, pores, sebum, elasticity, wrinkle depth, pigmentation and more, after which we can design bespoke programmes to suit your needs.
Customized Cleanse Facial

55 Minutes

Enjoy a restorative facial, designed to protect and balance your skin, beginning with a gentle exfoliation. Float away with a complimentary hand or foot massage whilst a purifying face mask deeply cleanses and repairs your complexion. Finally, complete your experience with an eye, face and neck moisturizer, infused with powerful anti-oxidants.

Purity Skin Care

55 Minutes

A purifying treatment for oily and combination skin. With natural anti-bacterial properties, they penetrate deep into the skin, helping to regulate sebum production. The treatment refreshes and balances, leaving the complexion super clean and fresh.

Sensity Facial Therapy

55 minutes

This treatment is designed for delicate, sensitive and dry skins, especially when damaged by the sun in order to reduce redness immediately while nourishing the skin. Excellent defender against free radicals, this deep care, full of freshness, restores suppleness, comfort and softness to the skin.

Fire and Ice Facial

55 minutes

The Fire & Ice Facial results in a significantly brightened complexion, and clearer skin with improved tone and texture. Ideal for a hydrating boost and deep cleansing, to rejuvenate skin complexion, while gently tackling fine lines and wrinkles for an improved, more youthful "glow".

Intensive Perfecting Facial

55 minutes

Complete program "illuminator of complexion" to answer problems of hyper pigmentation, brown marks or dull complexion with natural ingredients. It helps to inhibit the TYROSINASE responsible for the melanin synthesis and to fight against the pigmentary spots.

Hydroglow Facial

55 minutes

Dramatically brighten your complexion with glowfocused formulas from start to finish. A brightening cocktail of vitamin C, antioxidants, and potent pre-and-probiotics boost radiance and leave skin supple, luminous, and visibly nourished.

Moisture Infusion Facial

55 minutes

Drench your skin in lasting moisture with this hydration-focused treatment. Each step of the facial is formulated with potent ingredients like hyaluronic acid, peptides, and antioxidants. Your skin will be left feeling firmed and deeply nourished, with a noticeable reduction in the appearance of fine lines and wrinkles.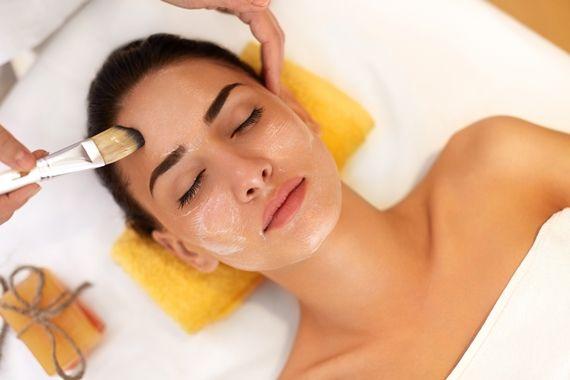 Advanced Facials
Proteinous Lifting Therapy

55 minutes

Powerful alternative lifting treatment based on proteins, which strengthens the connective tissues of the skin, smoothes wrinkles, maintains high levels of collagen and elastin and activates the cellular communication between skin and chorion. It tones the skin and restores firmness.

Moisture Miracle Facial

55 minutes

Moisture Miracle Facial formula has been created especially for lifting and skin elasticity. The composition includes exclusively natural ingredients, which have amazing anti-aging properties.

Lifting Collagen Elastin Therapy

55 minutes

Ultimately perfect treatment for a more radiant and healthy skin. Collagen care stimulates growth of elastin fibers in facial and neck areas, whose decrease causes reduction of the skin elasticity, facilitates increase in peptides and active collagen production.

Anti-Wrinkle Facial

55 minutes

Treatment for biological youth regulation with a cell "self-cleansing" mechanism. It offers the skin instant glow and a youthful appearance.The composition of this care contains the smallest particles of natural diamonds, which have an excellent anti-aging effect for the skin.

Firming Vibrant-C Facial

55 minutes

This potent, patented vitamin C facial treatment is perfect for those looking to bring back a youthful firmness and glow. A vitamin C enzyme peel combined with a unique, pure vitamin C delivery system and double mask encourage firming and brightening. You will leave relaxed, radiant and on your way to firmer skin.

Ultimate Face & Decollete Treatment

55 minutes

Smooth, plump, hydrate and refresh with this ultradeluxe no-downtime face, neck and décolleté treatment. Double cleansing, massage and powerful exfoliation are followed by collagen-boosting HydroGel masks and peptide-rich lifting, firming and smoothing treatments.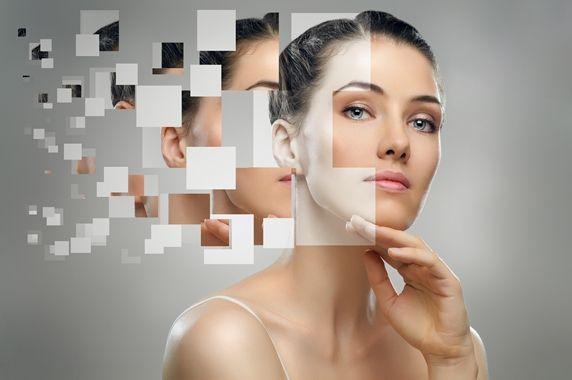 Skin Boosters
Opsis Eye Therapy - Postpone Blepharoplasty

30 Minutes

Opsis Therapy deters the appearance of wrinkles and black circles. At the same time, it combats swellings and dehydration, by activating and reinforcing the natural function of cells in the sensitive eye contour area.

Chronos Face Therapy - Postpone Wrinkle Filling

55 Minutes

Chronos Therapy is a treatment that prevents and combats the marks of aging of the skin. The therapy acts as a protective shield of the skin, against three very severe enemies.

Ageing and Lift Marine

55 Minutes

Mature skin with fine lines and wrinkles. The combination of active ingredients and targeted anti-wrinkle modeling will promote the exchange and smoothing of wrinkles and fine lines. Your skin is regenerated, smoothed, wrinkles and fine lines are visibly reduced.

Advanced Steam Cell Facial

55 minutes

Six Botanical Stem Cells work to protect from external stressors while peptides rejuvenate and revitalise. Combine the best of science and nature to achieve age-defying results.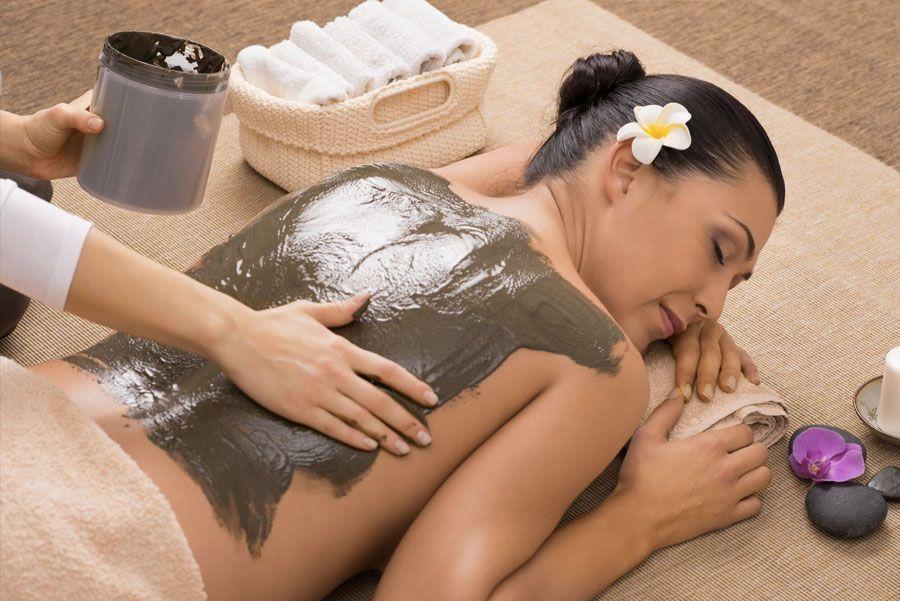 Body Treatments
Sea Breeze Body Care

30 / 55 minutes

The synergy of the heat which promotes the opening of the pores of the skin together with the water massage and absence of gravity which improve tissue oxygenation and the microcirculation enhances the effects of the treatment applied.

SOS After Sun Treatment

45 Minutes

Super-cooling natural Aloe Vera gel – soothes sun exposed skin. It keeps skin moisturized and smooth. After sun body mask improves hydration and accelerates relief of skin irritation effects. It maintains a healthy, fresh-looking skin.

Leg Tonning Treatment

55 minutes

This treatment improves the feeling of lighter, toned legs, the draining effect combats water retention.

Liposlim Therapy

55 minutes

Body treatment effectively treating topical fat and cellulite. It increases blood circulation and stimulates capillary microcirculation, which result in promotion of cellular metabolism.

Trible - Exotic Body Treatment

85 minutes

Treatment with a gentle body scrub, body wrap and relaxing massage with St Barth Coconut Oil to nourish, hydrate and firm the skin, leaving it smooth and soft.

Volcanic Dreams Balancing Body Ritual

85 minutes

The ritual begins with creamy black scrub melts during the massage and turns into milk in the shower. A body mask with light orange extracts, rich yellow clay and Sclafani thermal water revitalizes the body. Hot stone massage is effective for relaxing muscles, reducing stress, and neutralizing negative energy.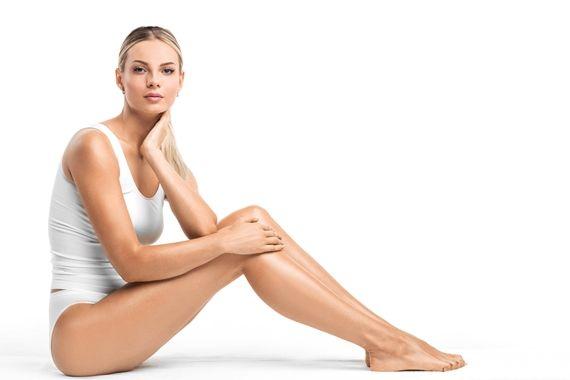 HI-TECH Face and Body Solutions
AquaPeel Renewal Treatment

55 Minutes

With deep cleaning, exfoliation, painless extractions and intense hydration plus Vortex-Fusion of antioxidants, peptides and hyaluronic acid, it is sure to become a beauty favorite.

Diamond Microdermabrasion Treatment

30 / 55 Minutes

A Diamond Microdermabrasion Treatmen is a crystal-free microdermabrasion. During this procedure, a state-of-the-art diamond tipped hand piece will be used to gently remove the dead cells and debris on the outer layer of your skin, leaving smoother, cleaner, brighter skin.

Design and technology combined together in one extraordinary multitasking device. Thanks to the synergy of 5 technologies, QUIN5 provides a solution for every imperfection. Equipped with an intelligent and intuitive touch-screen display, the device offers a total customization of each treatment, according to the different needs of face and body.

Anti-Ageing Mesoporation /

30 Minutes

Combining the photobiostimulation, the ultrasound with the quadripolar radiofrequency leads to a very relaxing and an easy treatment to do. Perfect to boost the cellular metabolism, to firm, to tone and to hydrate the tissues with an anti-aging action for the body. Vacuum technology is then applied to increase circulation for faster fat burning.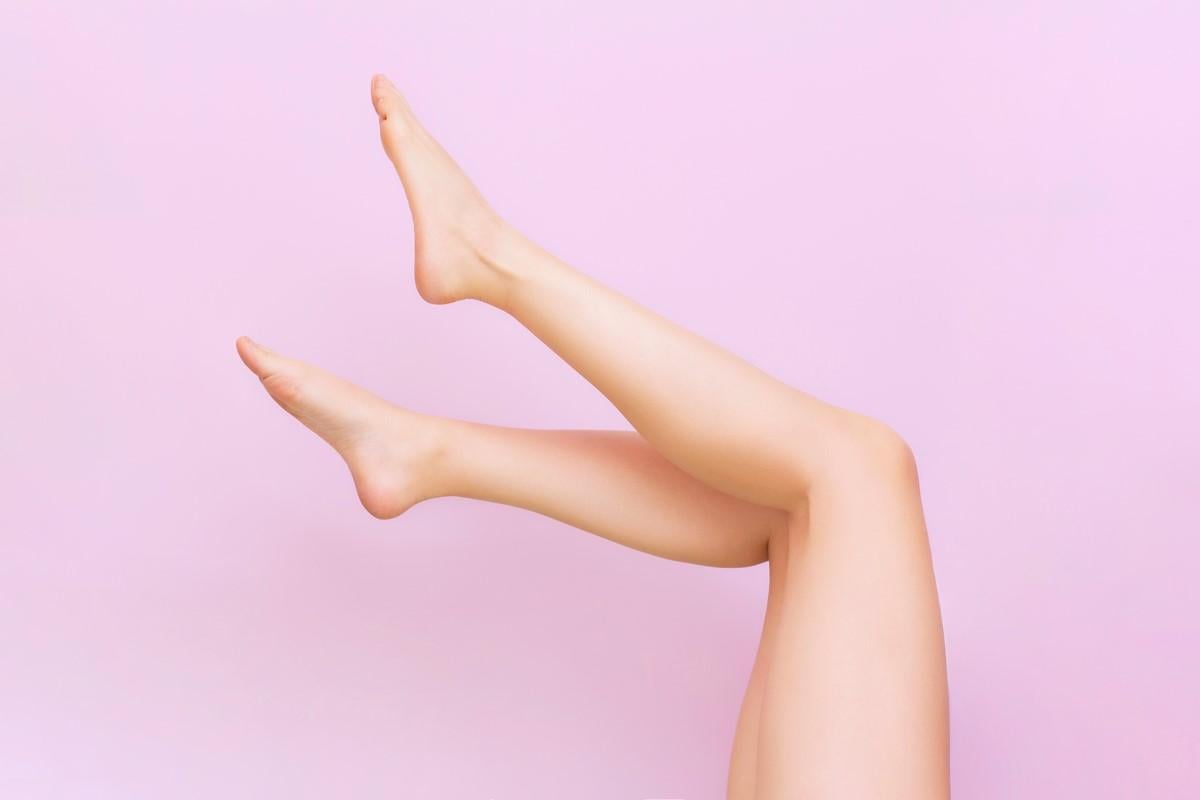 ICOONE LASER
Through microstimulation, the innovative ICOONE technology offers customised and effective treatment of the face and body skin, while simultaneously draining, firming and remodelling the silhouette.
ICOONE LASER Face ( Multi Micro Alveolar Stimulation MMAS Roboderm, LED lifting, laser lipolysis)

IL Face Lifting Treatment /

30 Minutes

IL Face & Eyes Treatment /

45 Minutes

ICOONE LASER Body ( Multi Micro Alveolar Stimulation MMAS Roboderm, LED lifting, laser lipolysis)

IL Belly Shaping /

30 Minutes

IL Hips & Legs Shaping /

45 Minutes

IL Full Body Shaping /

55 / 85 Minutes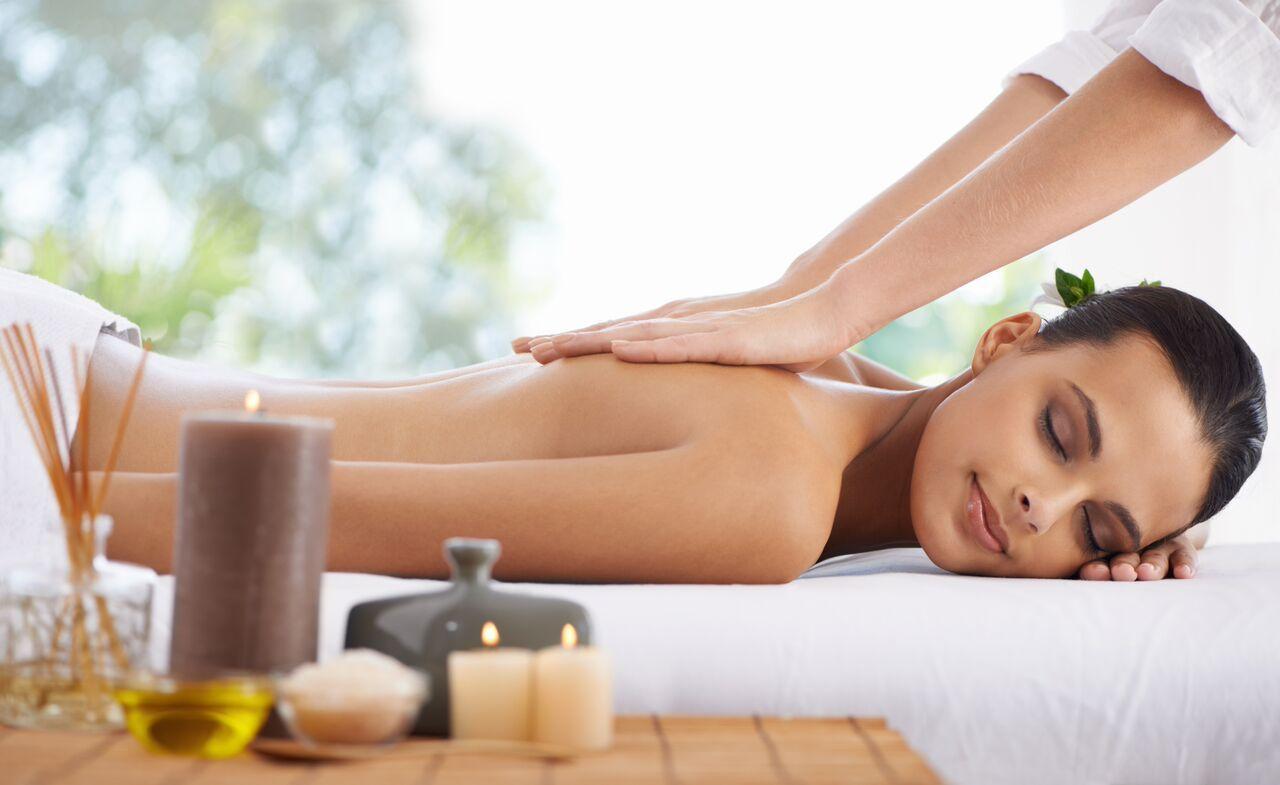 Holistic Massages
Zonal Massage

30 / 55 minutes

Zonal massage is a method of pressure specific areas of the body. The choosen technique depends on the area of the body and the goals set (wellness, healing, relaxing massage).

Foot Reflexology Massage

30 / 55 minutes

This concentrated massage of the reflex points in the foot reaches the whole of the body and the organs. In this way, energy blockages are removed and the strength points of the body are activated.

Anti-Cellulite Massage

30 / 55 minutes

Get rid of orange peel skin with this massage that is done using special techniques against cellulite formation... The cellulite massage is mostly efective in legs, hips and belly area.

Clasical Swedish Massage

55 / 85 minutes

The Swedish styled massage focuses on increasing circulation and overall wellbeing to the body. Tension will melt away and overall equilibrium will be restored.

Pure Aromatherapy Massage

55 / 85 Minutes

Utilizing a combination of massage techniques to manipulate the muscles with pure aromatherapy oils customized for your desired results, this therapeutic treatment is both relaxing and invigorating, and can assist the nervous systems and balance the body.

Calm Mind Massage

55 / 85 minutes

Specific candles with a low temperature melting point are used. When lit, the candle's wax turns into a massage oil that softens and deeply hydrates the skin.

Deep Tissue Massage

55 / 85 minutes

Deep tissue massage is similar to Swedish massage but with a deep tissue massage, your therapist applies slow, firm pressure to release muscle tension. The focus is on the deepest layers of muscle tissue, tendons and fascia.

Lymphatic Drainage Manual

55 / 85 minutes

This massage that allows lymphatic fluid to flow freely by stimulating the lymph vessels is ideal for heavy legs, cellulite, fatigue and headache.

Mum To Be Massage

55 minutes

Let us relieve your tension, leaving the stresses of pregnancy behind. Our highly skilled and experienced therapists use techniques that are safe and effective for pregnancy.

Muscle Release Massage

50 minutes

This innovative and results-oriented approach uses precise techniques and pressures that work to enhance muscle recovery and intensive healing-great for post exercise and relieving daily tension.
Manual Therapy
Manual Therapy includes joints moving at certain points and at different speeds, muscle tension, passive movements of the affected body part.
Posture Correction

30 / 55 Minutes

A method of influencing the spine and joints with hands, which allows you to correct or improve your posture.

Pelvic floor muscles Therapy

30 / 55 Minutes

The goal of the treatment is to improve the strength and function of pelvic floor muscles and alleviate pain, weakness and dysfunction in the muscles. 

Zonal Therapy

30 / 55 Minutes

Manual therapy based on skilled "hands on" therapy to decrease pain and improve the mobility of joints, soft tissues and nerves.Manual therapy is used to assess, diagnose and treat a variety of symptoms and conditions.

Soft pressure Therapy

55 / 85 Minutes

The specific soft tissue and mobilization techniques selected are also used to improve the mobility and function of tissues and muscles.

Deep pressure Therapy

55 / 85 Minutes

Is a specialty that covers the diagnosis and treatment of physical and functional disorders in the musculoskeletal and nervous systems.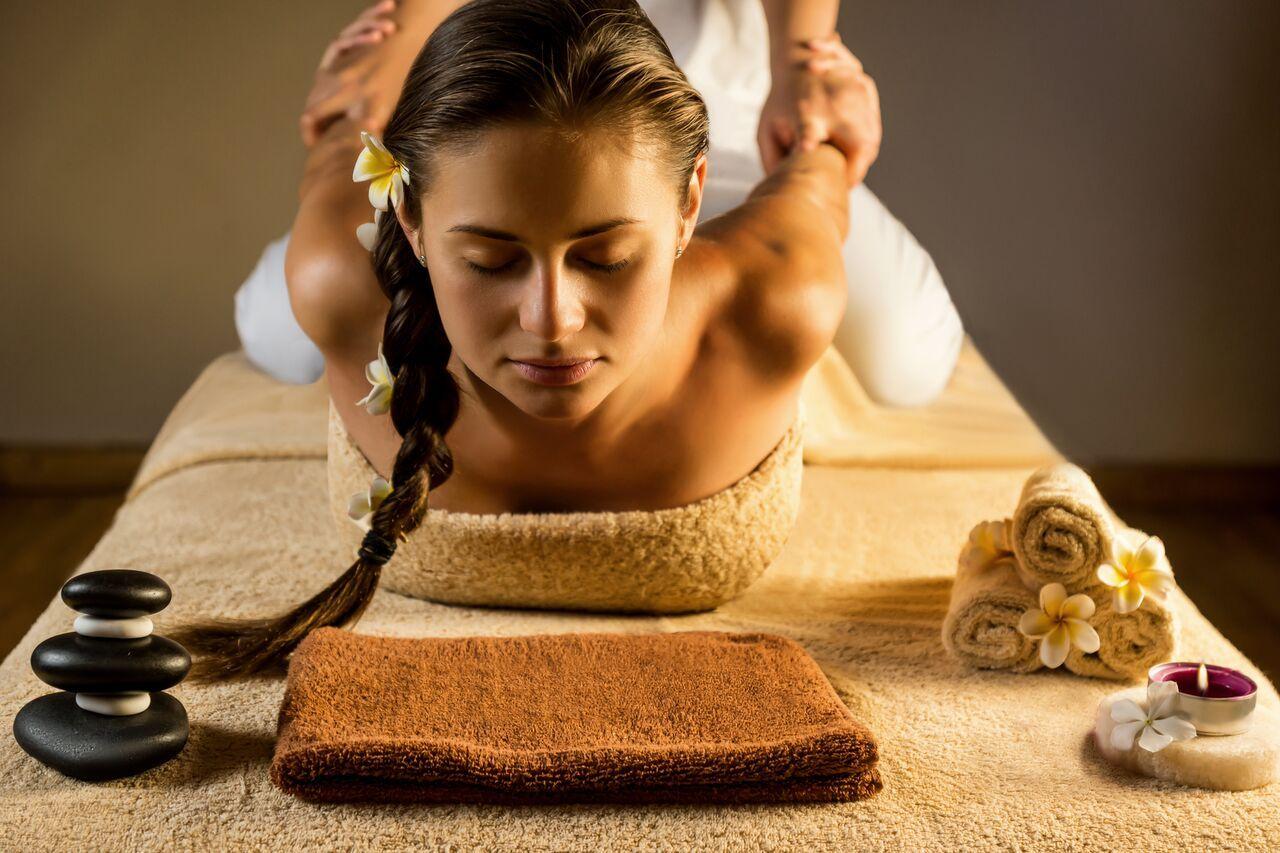 Far Eastern Journeys
Far Eastern Massages consist of a few selected therapies to relax the body, the mind and the soul, while providing additional benefits. In the massages, the nourishing sweet almond oil is used to obtain the extraordinary relaxation and benefits.
Traditional Balinese Massage

55 / 85 Minutes

Traditional Balinese massage is a seamless blend of acupressure, skin rolling and firm, smooth strokes that stimulate energy flow and circulation while creating a deep sense of relaxation.

Deep Asian Massage

55 / 85 minutes

Deep Asian massage provides a deeper and stronger effect with elbow touches added to traditional Balinese massage.

Shiatsu Massage

55 / 85 minutes

Shiatsu is a traditional Japanese treatment art and it means "finger pressure". The pressure applied during the massage revitalizes natural energies within the body. This revitalization balances the body and keeps it healthy. Shiatsu is performed on the floor in comfortable attire.

Traditional Thai Massage

55 / 85 minutes

Traditional Thai acupressure practitioners, applies pressure to certain points along the body's meridian lines to loosen muscular tension, to increase joint flexibility and to clear energy blockages.

Thai Aroma Massage

55 / 85 minutes

Thai aroma massage is a massage performed with stretching movements applied to the body's muscular and nervous system. While the movements increase elasticity of the muscles.

Chakra Balancing Massage

55 / 85 minutes

This massage is based on the healing methods of warm volcanic stones. Stone massage contributes to the flow of energy to the body, increasing blood circulation in the tissues. Massage and the heat of the stones provide a very strong energy flow to body.

Lomi-Lomi Massage

75 minutes

The massage is performed with changeable and connected movements of the lower arm and the elbow allows the joints to relax and brings a spiritual serenity.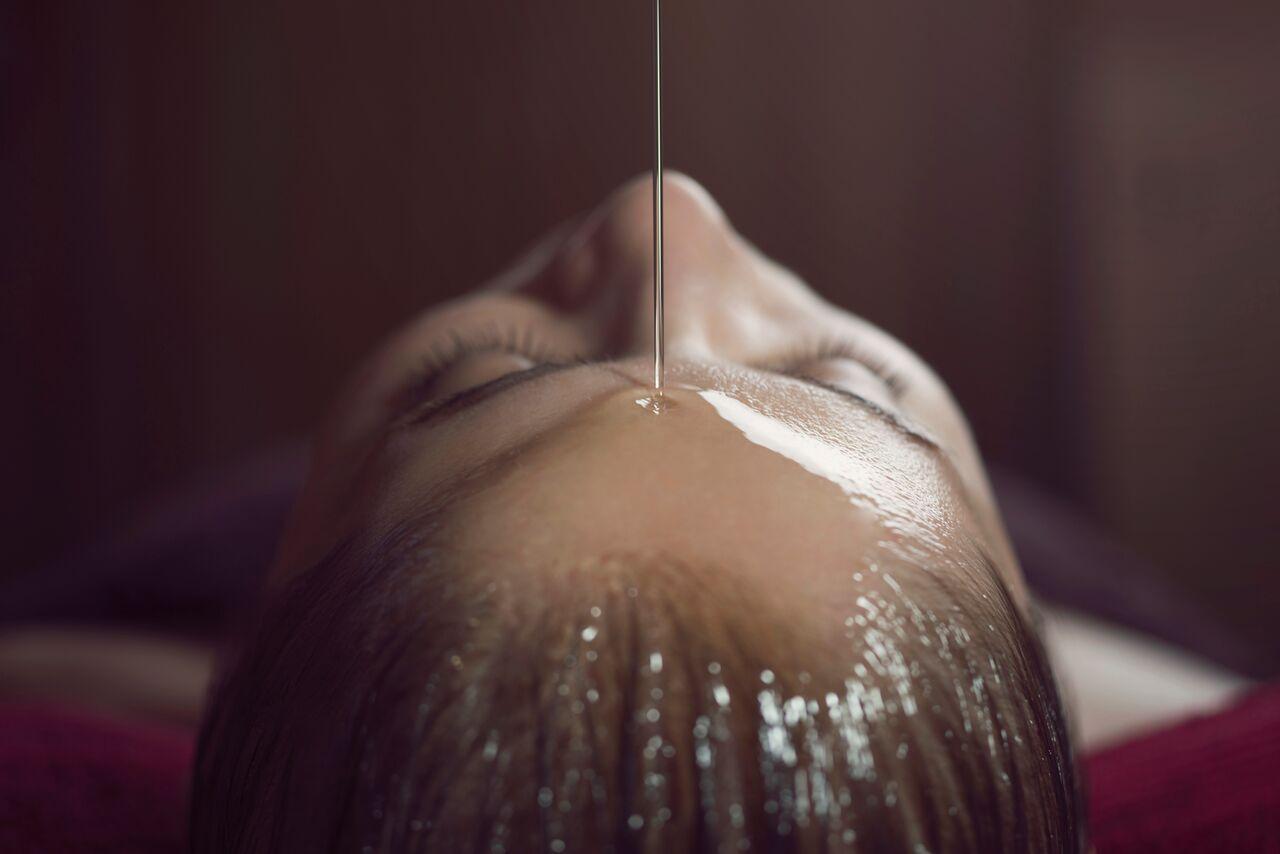 Ayurvedic Massages
Ayurveda is an ancient Indian healing art and it means "science of life". At the basis of this ancient Indian healing art that has been applied for more than a thousand years lies the balance of the body, mind and spirit.
Indian Head Massage

30 Minutes

Indian head massage is done by applying pressure to certain points of the décolleté, head, face and shoulders. It stimulates blood circulation in applied areas and reduces chronic pains.

Shirodhara Massage

30 minutes

Shirodhara massage is a classic Ayurvedic therapy, which includes pouring of warm herbal oil on the forehead in a continuous stream. Ayurvedic Shirodhara therapy is very effective in promoting sound sleep and reducing stress.

Abhyanga Massage

55 minutes

This traditional massage performed with Ayurveda oils, activates the blood circulation and energy flow, strengthens the defence mechanisms of the body and helps remove toxins from the body by stimulating energy channels.

Shiroabyanga Massage

85 minutes

Shiroabyanga is an impressive combination of abhyanga and shirodhara, which relaxes your body, mind and soul with hot and spicy oils and cleanses the energy channels.

Netra Tharpanam is a relaxing Ayurvedic therapy for eyes. It involves cleansing eyes using pure Ayurvedic ghees and oils. The Netra Tharpanam therapy is highly recommended and effective for all using spectacles, suffering from tired, dry or sore eyes and professionals working continuously on computers.

Nasya is particularly useful in the treatment of diseases occurring in the organs situated above the clavicle. It involves a brisk massage over the sinus area using a warm blend of herbal oils. Especially effective for the relief of sinus congestion, migraines, hormonal imbalance and high fever.

Kati Basti Therapy

40 minutes

Kati Basti massage is a very beneficial treatment specific for lower back pain, sciatica, herniated and ruptured discs cervical pain, knee pain, ankylosing spondylitis, rheumatoid arthritis, dislocated shoulder, thoracic discomfort, knee and wrist problems and giving in the thoracic area for when ones is holding onto a lot of emotions.

Griva Basti Therapy

40 minutes

This treatment includes bathing the back of the neck using warm medicated oil. It is very useful in cervical spondylosis, chronic pain in the neck, compression fractures, etc

Janu Basti Therapy

40 minutes

Janu Basti treatment involves herbal medicated oils that are poured for a certain duration of time in a particular part of the knee joint.This ayurvedic therapy helps in relieving pain and stiffness within the knee joint and reduces swelling additionally as inflammation in the knee joint.

Udvarthanam - Dry Powder Massage

55 minutes

Udvarthana (Udvarthanam) is a kind of Ayurvedic dry powder massage. It can be done with or without the addition of oil or ghee depending on the client's Ayurvedic body type and condition, the location and season of administration .Ayurvedic practitioners and therapists use Udvarthanam as a remedy for metabolic and lifestyle disorders which are common in today's fast paced.

Marma Point Massage

55 / 85 minutes

Marma points are energy pathways where the body and mind communicate. Working on 107 energy points throughout your body to release toxins and relieve stress and tension, a Marma Point Massage will leave you in a state of complete harmony and bliss. This therapy will leave you with a long lasting sense of calm and rejuvenates your entire body.

Pranayama

30 / 55 minutes

Pranayama is a system of yogic breathing techniques designed to maximise the flow of prana (vital life force). A private session will guide you in various techniques to control and regulate the breath, helping to calm the mind, balance emotions and reduce stress and anxiety.

Yoga Session

55 / 85 minutes

Yoga is a way of life based on ancient Indian philosophy; a way of integrating your whole being so that all aspects of your life work in harmony. Yoga is a complete system for living life and for conscious evolution, thus helping to create balance in your life whilst creating a flexible mind, body and soul. Physical postures, breath and meditation are the primary aspects of this practice.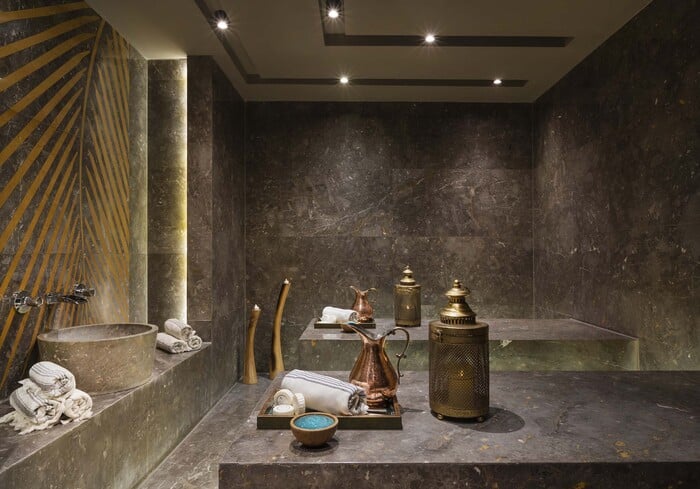 Hamam Experiences
Hamam is a ritual that spoils the body with the unique combination of exotic aromas and intense heat.
Revitalinsing Kese

30 Minutes

Steam creates a relaxing effect, the body is heated up and the skin softens in the Turkish Bath. By rubbing the body with the kessa mitt, the skin smoothens and softens, and stimulated blood circulation relaxes all the muscles.

Traditional Turkish Massage

40 Minutes

A hydrating aromatic rose esence foam is massaged into the body in rhythmical strokes helping to calm and nourish. The experience is concluded with a refreshing hair wash. Guests are encouraged to unwind in the Relaxation Lounge after the experience where light refreshments are served.

Traditional Turkish Hamam

45 Minutes

Begin this authentic body cleansing ceremony in the tranquil ambience of the hamam. Relax and unwind as the gentle heat softens your skin preparing you for a body exfoliation with a kesse mitt on the heated stone bed, followed by an aromatic rose essence foam massage to help relieve muscle tension.

Coffee Detox Ritual

55 minutes

This is an innovative hammam treatment utilizing Turkish coffee which visually refines and smooth's the skin, leaving it more firm and toned. Based on the traditional hamam sequence of exfoliation and foam massage, the ritual finishes with a full body coffee peeling to awaken the senses, benefiting the skin and mind.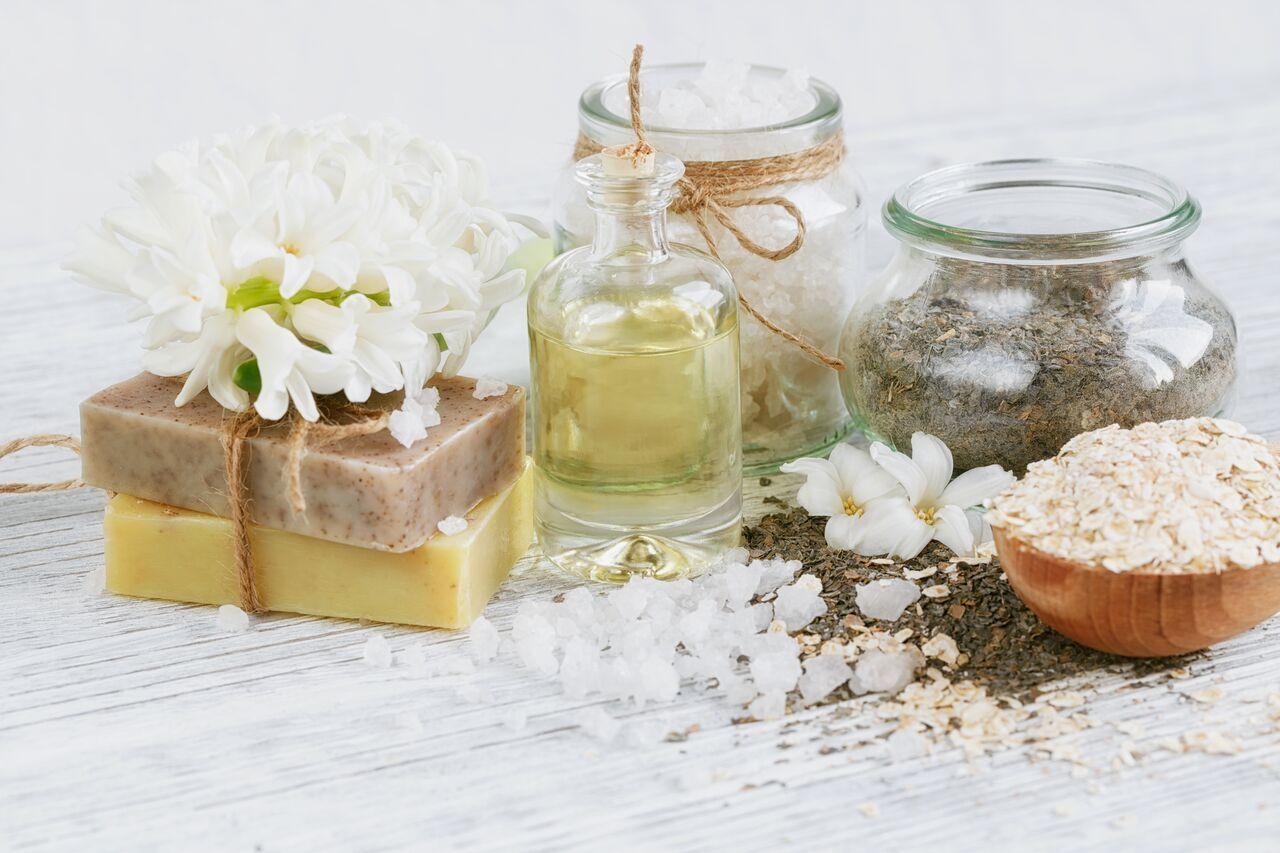 ADDITIONAL TOUCHES
Facial Massage

30 minutes

A self-performed technique that consists of stroking, pinching, rolling, squeezing and otherwise stimulating the soft tissues and muscles of the face.

Revital-Eyes and Uplift Treatment

30 minutes

Intensive treatment with instant lifting effect that produces a real "wide open eyes" sensation. It smoothes wrinkles, firms the skin, treats puffiness and dark circles around the delicate eye area.

Customized Express Facial

30 minutes

During this mini-treatment we will cleanse your skin and follow it by applying a customized mask and moisturizer selected for your skin type.

This exceptional skin softening body exfoliation combines "sea s"alts with essential oils to leave your skin nourished, smooth and supple. Perfect as a stand-alone treatment, or in preparation for a massage.

Smart Tanning - Collarium

per minute

UV-B light stimulates the production of melanin in the skin, encouraging a constant supply of vitamin D. Red light stimulates the natural formation of collagen and elastin, reduces fine lines and creates supple, smooth skin.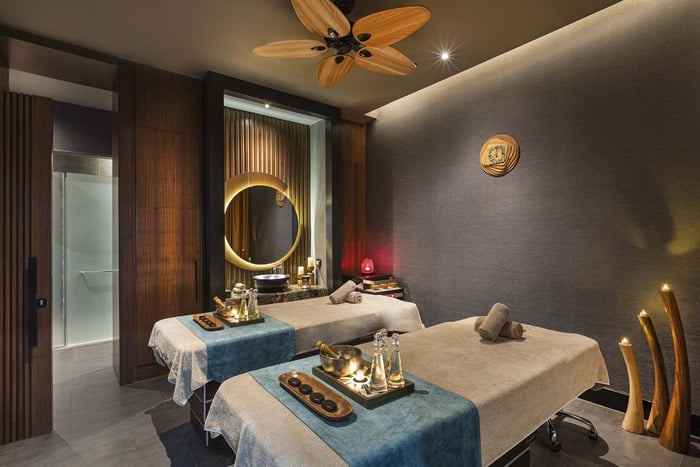 EXCLUSIVE SERVICES
Villa Massage Treatment

55 / 85 minutes

Villa Royal Hamam Treatment

55 minutes

Sensum Private Expirience (Private sauna, steam room, hamam, ice fountain and special treats)

60 minutes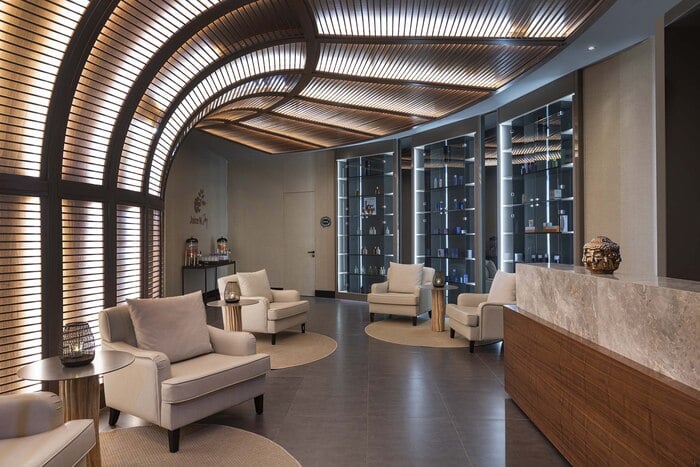 Vitamin Bar
After our pleasant SPA applications, the Vitamin Bar is an ideal place for those who want to recharge their energy with the natural products offered. You may choose among herbal teas, detox teas and freshly squeezed seasonal fruit and vegetable juices.
BAR
09:00
21:00
We would like to remind you that there is a 11.5% service charge for the extra services you will receive.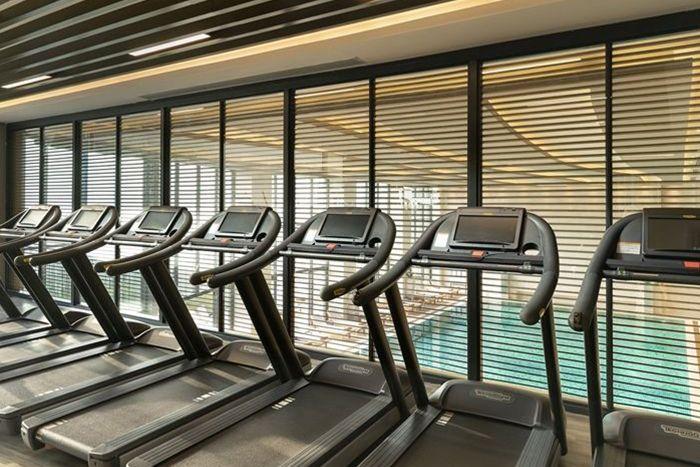 So, you made the resolution to "be more active" this year? This is your chance to keep it!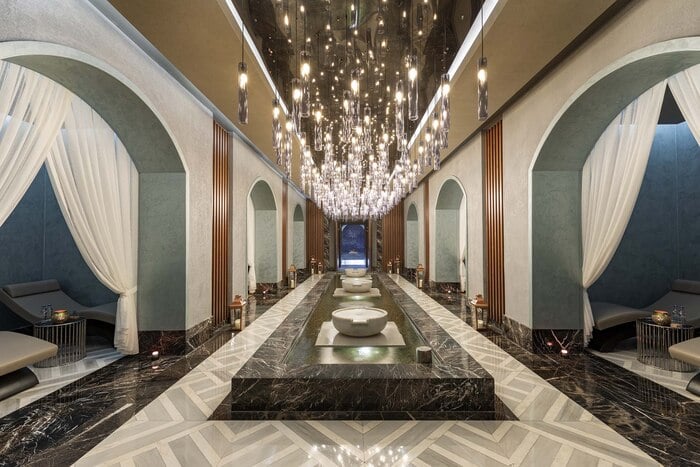 ---

TURKISH HAMAM
Enjoy the scrub & foam treatment and relax at our hamam.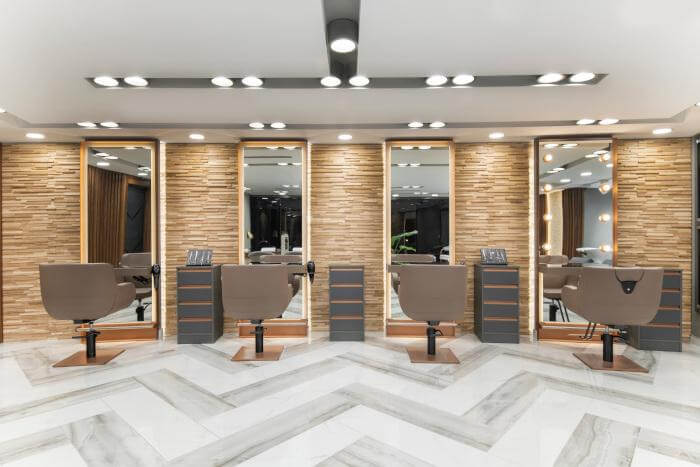 ---

SENSUM PRO BEAUTY
A special occasion? Our Hairdresser is at your service.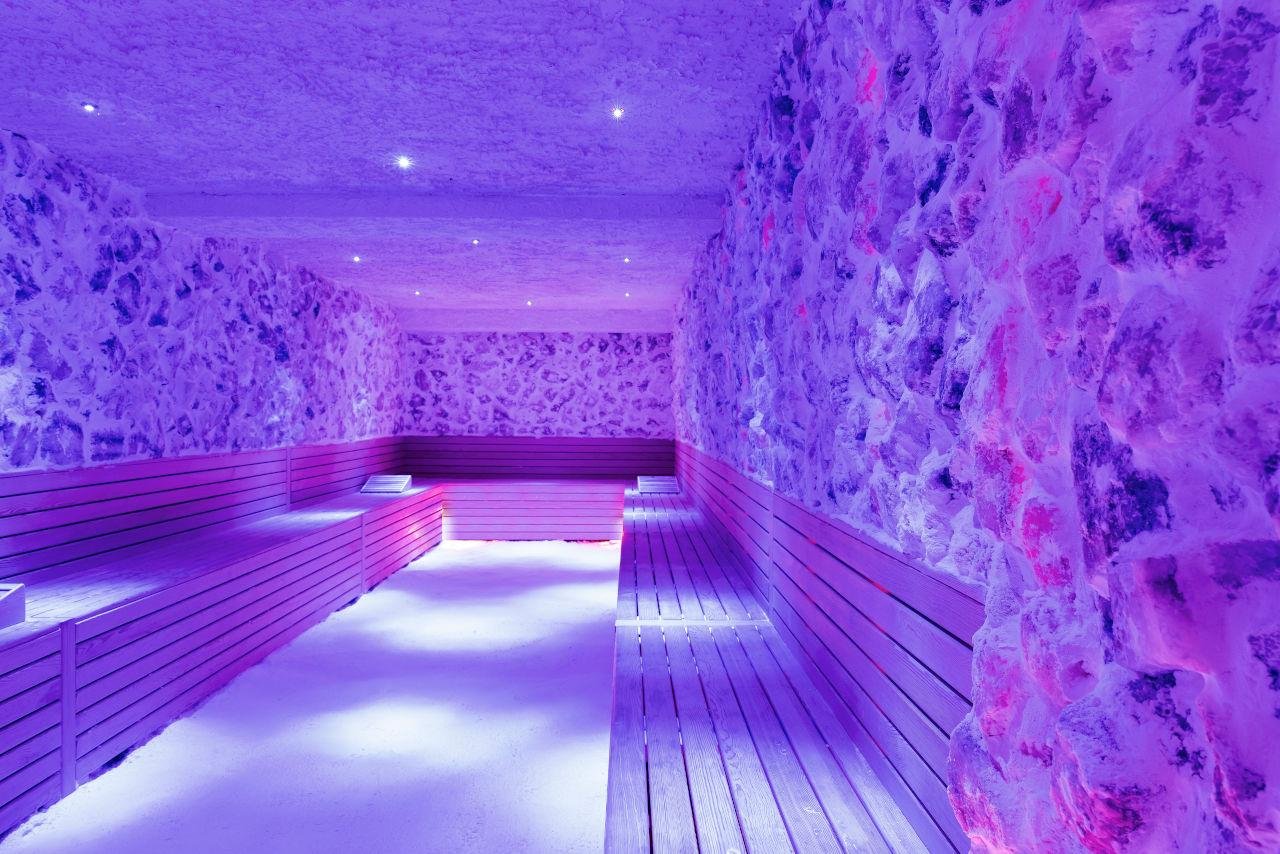 ---

SALT ROOM
Relax and rest yourself with halotheraphy technique at salt room.
Your Personal Guide to Sensum Spa

Sensum Spa aims to offer customers an unforgettable experience. Our expert staff will ensure that guests feel good and have an authentic, holistic experience.

October – May:
Spa: Daily 09:00 - 20:00 | Spa Treatments: Daily 09:15 – 20:00

June – September:
Spa: Daily 09:00 - 21:00 | Spa Treatments: Daily 09:15 – 21:00

Please allocate at least 30 minutes prior to your treatment to allow yourself ample time to change and enjoy the facilities. Please take a shower before your massage. This helps you to experience an even more pleasant feeling during your treatment.

A two-hours cancellation notice period is required to avoid being charged 50 % of a scheduled appointment.

Due to other guests' bookings, we are unable to provide an extension of scheduled treatments and full value rate of service will be charged.

We highly recommended booking your treatment in advance to ensure that your preferred time and service is available.

If you would like to benefit from our Spa services in your own rooms, you may do so, with an additional cost (+100% of the booked treatment.)

Please do not bring valuables to the Spa. Lockers are provided however; Sensum Spa, Lujo Art&Joy Hotel cannot assume any responsibility for lost or stolen items.

Medical Concerns At the time of reservation, please advise us if you are using skin medication, have allergies, have recently undergone cosmetic surgery or are pregnant. Acknowledging these conditions will allow us to make the relevant arrangements.

The Spa will provide towels, bathrobes, slippers and disposable underwear where applicable for your use. Undergarments should be worn to ensure your complete privacy and modesty throughout your time with us.

Sensum Spa promotes a tranquil environment. As a courtesy to our other guests, please turn off all mobile devices or place them on silent mode. Any sound or music equipment must only be used with headphones.

We do not allow eating in the Spa area. However, we do allow drinking as it is important to drink plenty of water two hours before and after exercise, massage or body treatments, in order to flush toxins from the body.

We welcome accompanied children, above 16 years to use our Spa wet facilities. For health and safety reasons no child under the age of 16 is permitted in this area. They can only use indoor pool and salt room.

To continue your Spa regimen at home, all Spa products used in the treatments and services are available in our Spa boutique.

Unopened retail products can be exchanged within ten days of purchase, if presented with the original receipt. No cash or credit card refunds will be processed.

Gift products and treatments are available at Sensum's Spa boutique. Please ask at Spa Reception."
Please dial 888 for Spa Reception or contact your JOY ADVISOR