LUJO EDITION
Welcome to Lujo Edition!
Would you care for some champagne?
We are proud to introduce you to a whole new concept which takes all our art, joy and luxury one step further: Lujo Edition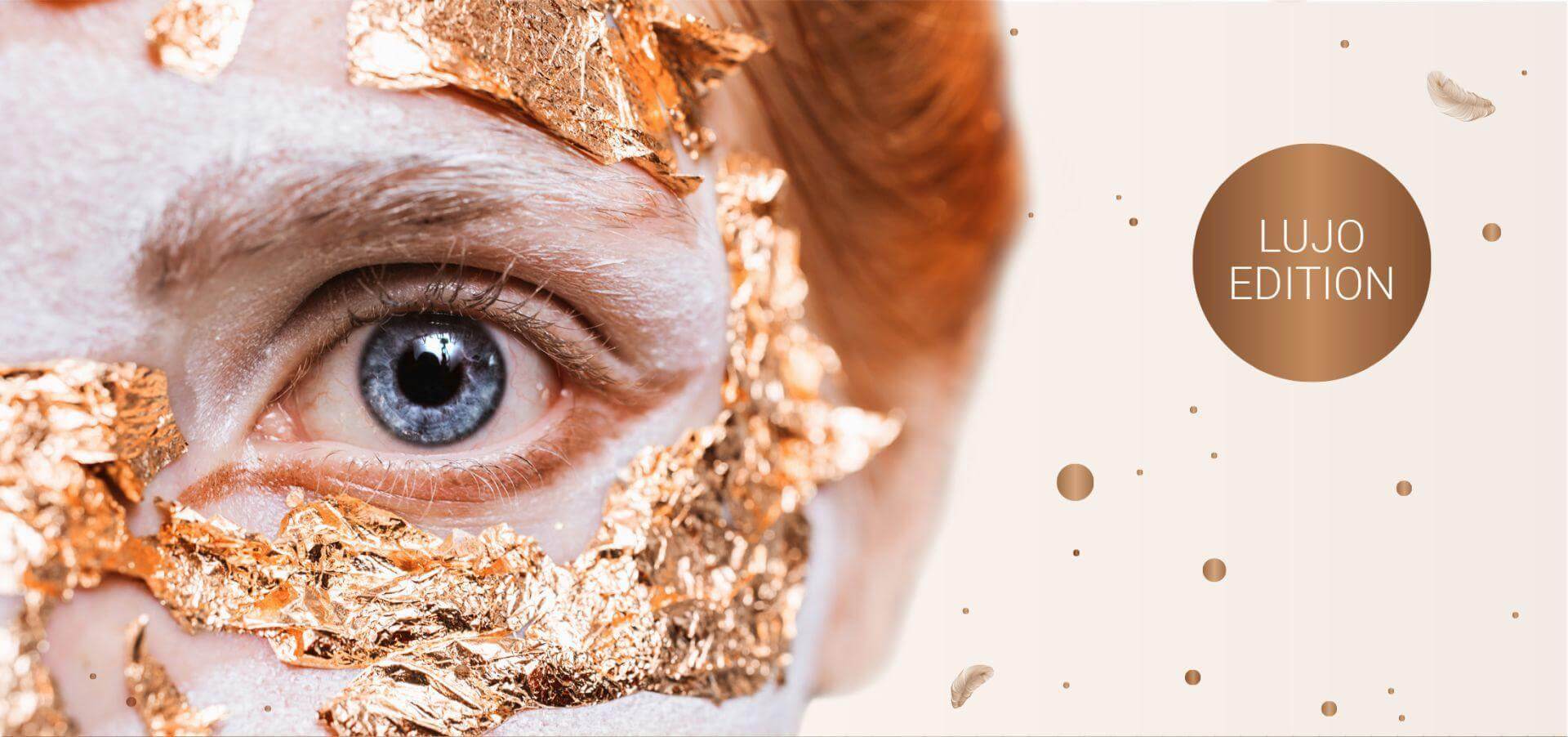 With this new concept there are even more privileges than the existing Lujo luxuries. "What added benefits could there possibly be?", you might ask. Even more private space, an exclusive "Secret" area and VIP transfer are only some of them.
For Edition Guests Only
At this point, we have a secret for you: an exclusive "Secret" area…
You will be greeted by our team and taken to this private section within greenery. As your bags are taken into your room you are welcome to sip your complimentary champagne and enjoy the view.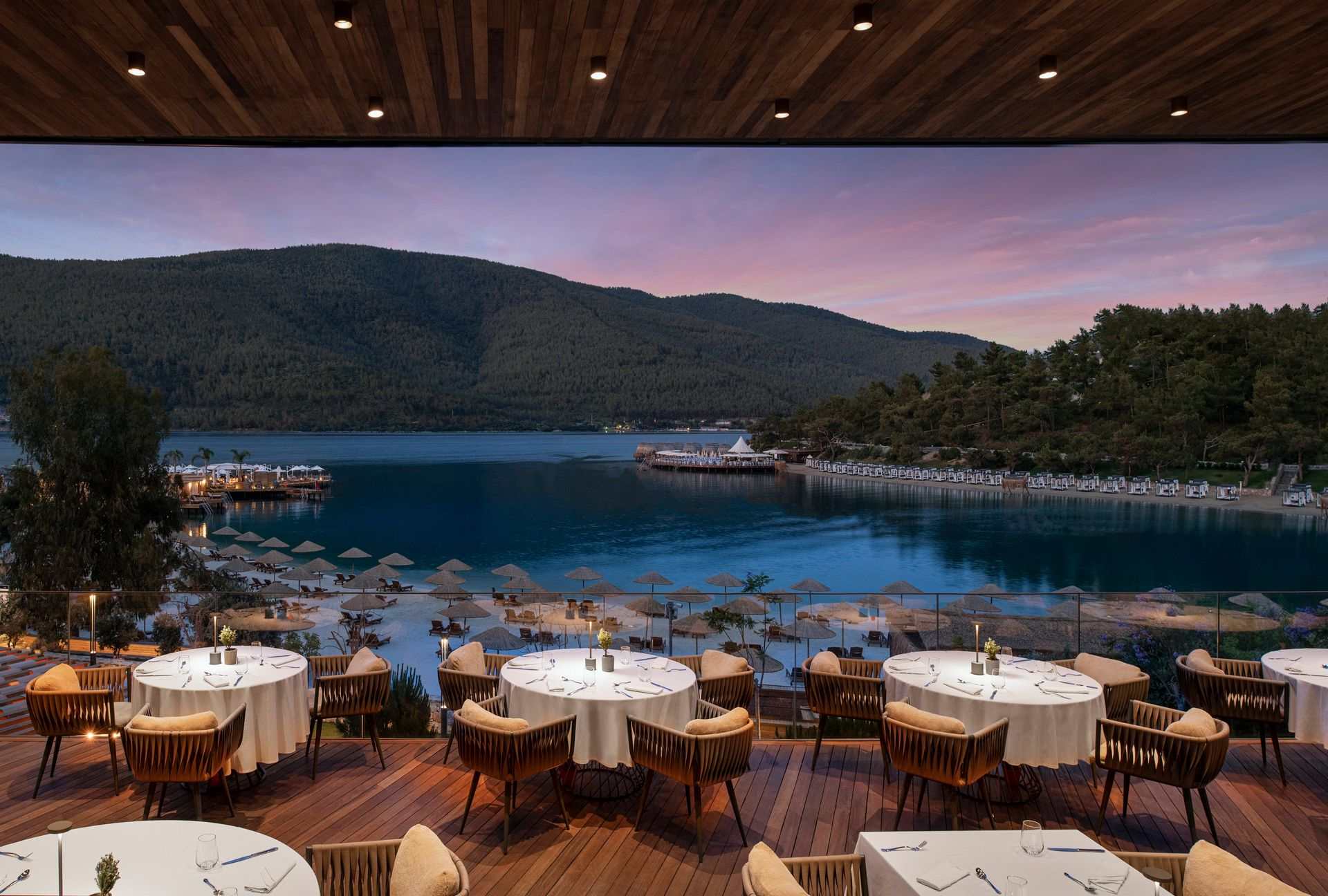 Secret
While you are at this secluded Secret area, take a look around.
This is an exclusive area for our Lujo Edition guests, who enjoy even more privacy. The atmosphere of Secret Restaurant & Bar will delight you as well as the dishes prepared by our skilled culinary team.
Feel free to enjoy this secret area or the main Lujo services – whichever will bring you more joy.
* Coverage is charged per person. Complimentary for Edition guests.
** We would like to remind you that there is a 11.5% service charge for the extra services you will receive.
*** Thank you in advance for not choosing your daily slippers and holiday outfits to enhance Lujo's stylish resort atmosphere during dinner.
Chef's Choice
Lobster Cappuccino
Cappuccino but with lobster. This lobster soup will amaze you with its presentation first and then its taste. Soup with pieces of lobster meat, cream infused with rosemary, and grated fresh truffles as a finish…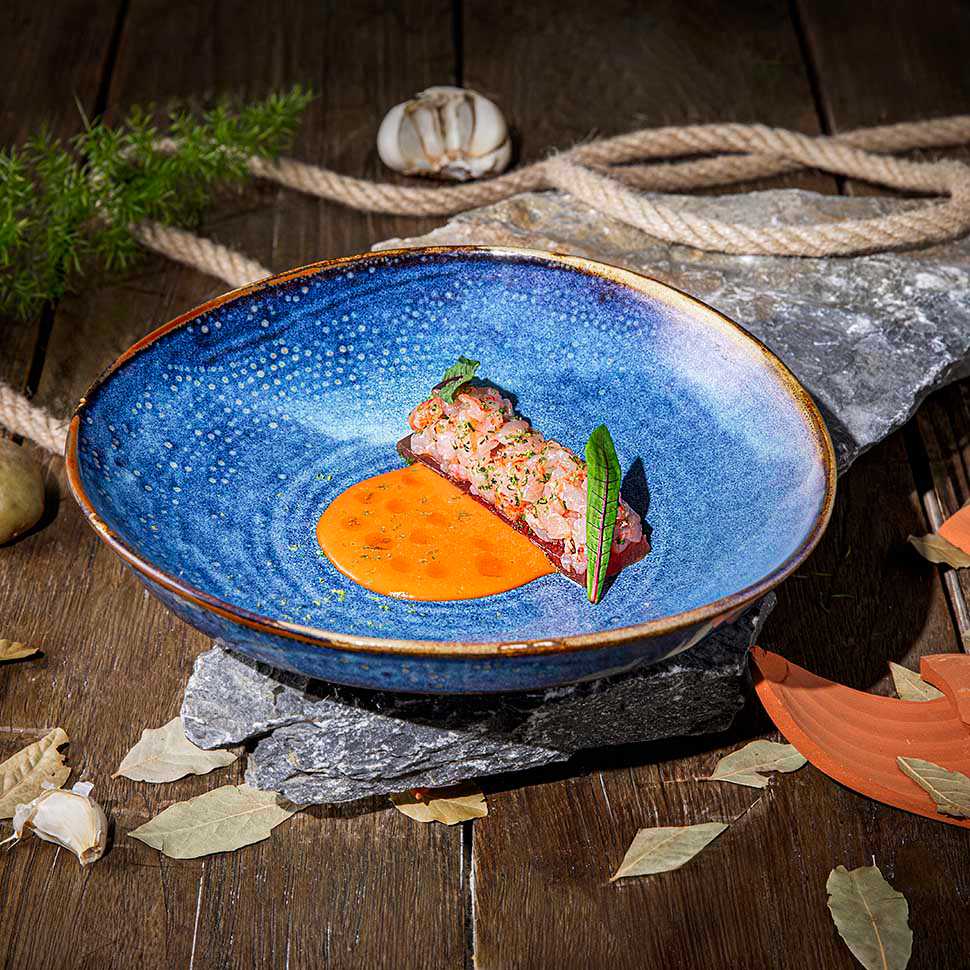 How does all this sound?
All you need to do is choose your room and begin dreaming of your perfect Lujo experience now!
If you would like to join in on the fun, simply book one of our room types that are included in this new concept!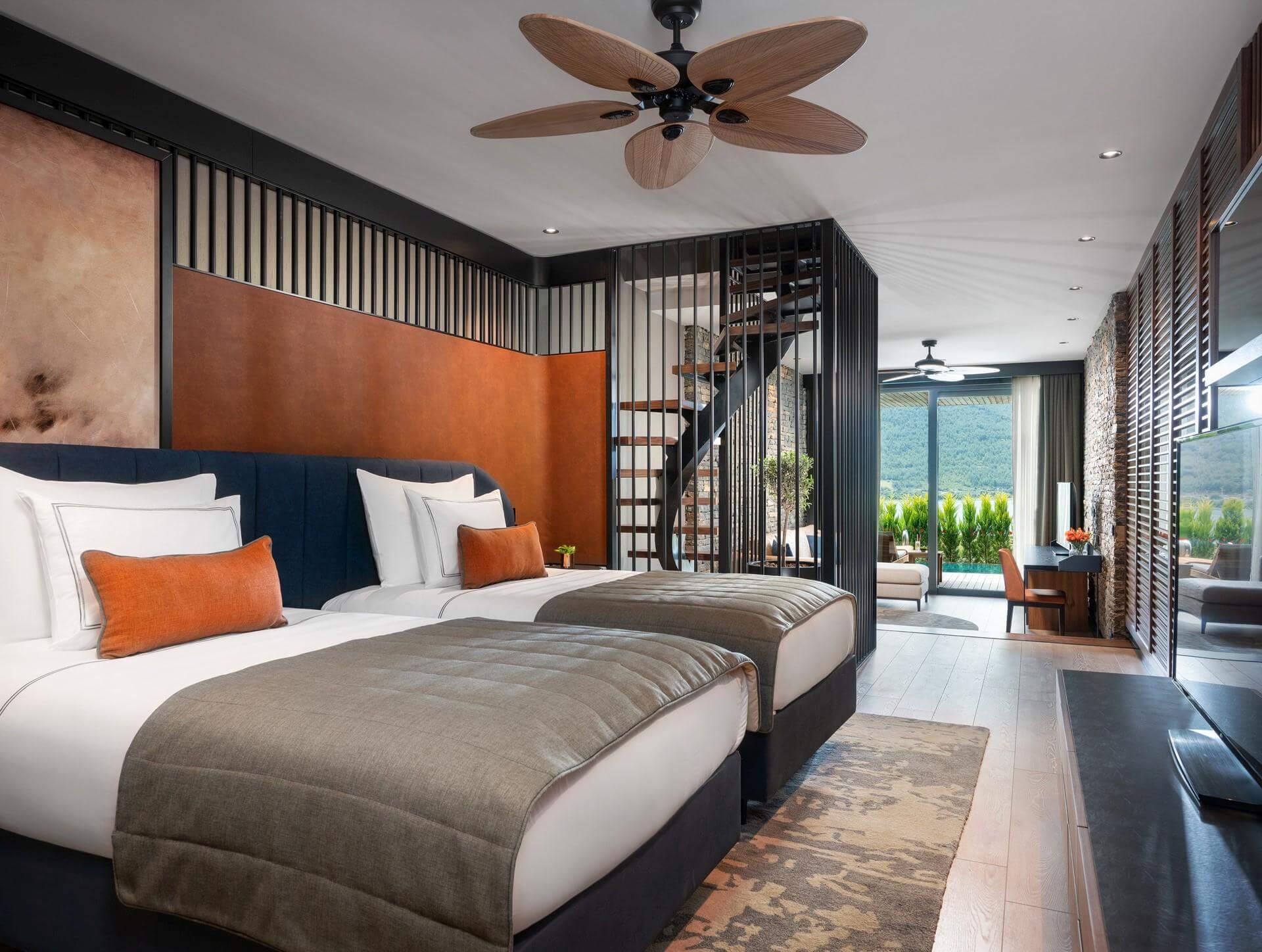 Enjoy its large living space as a family, sip your drink of choice at the balcony while watching the fine view, swim in the pool or the sea…
Family-size happiness is guaranteed.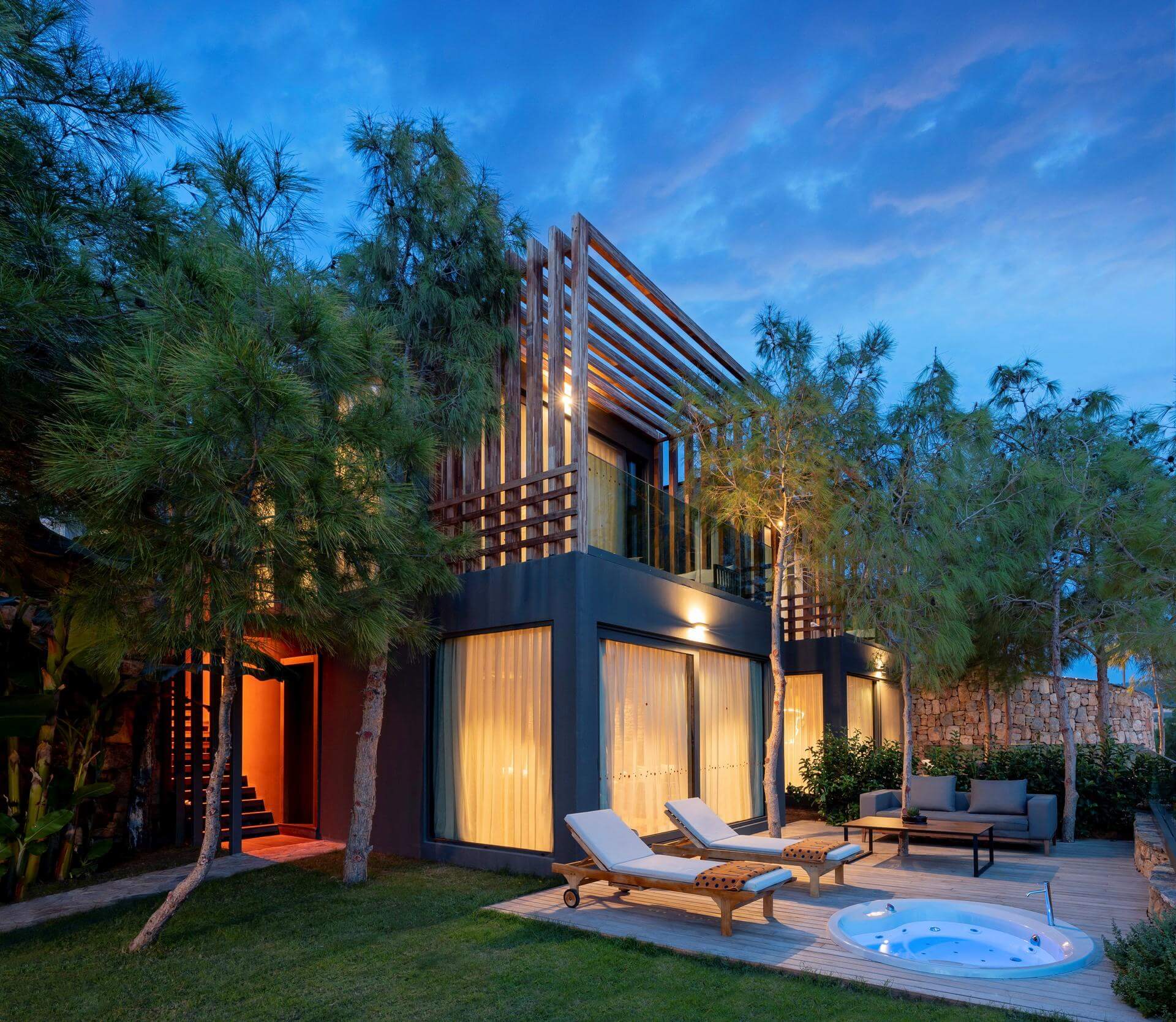 Reaching out to the sea among the lush green forest, these suites are ideal for nature-loving families.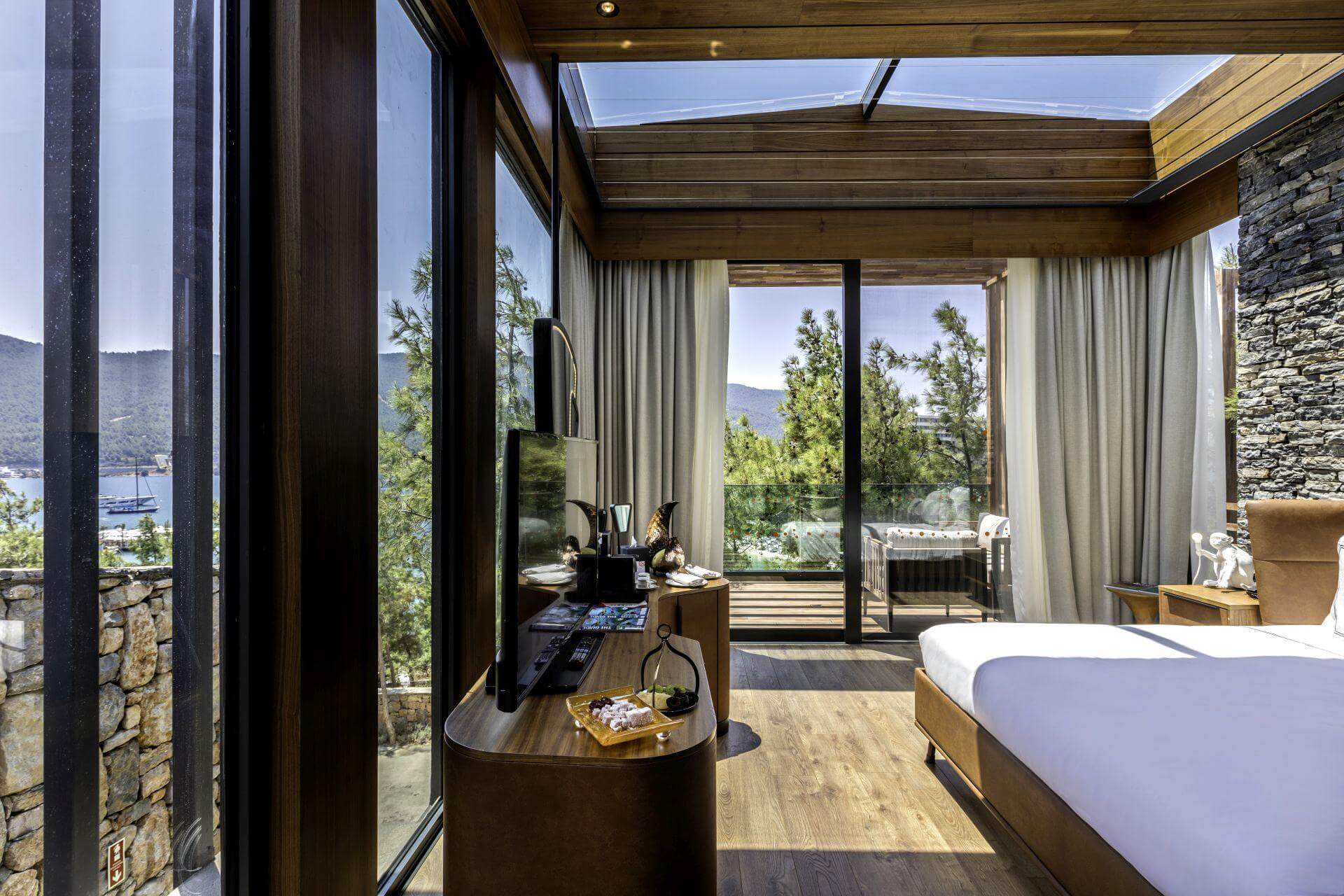 The perfect choice for those who want to escape from the busy city life and return to the arms of the nature for a true relaxation of body and mind.
LUJO EDITION
SECRET
(April-October)
(A secret place – Private and exclusive services for Lujo Edition guests only)
| | |
| --- | --- |
| À la carte restaurant | Secret Lounge |
VILLAS

Forest Rooms

Forest Suites

Laguna Duplex
Family Suite

Jr. Citrus Villa

Citrus Villa

Pina Villa

Presidential
Villa

Fast Track
VIP roundtrip airport transfer
Private check-in at Villa
* Depending on availability
VIP greeting and farewell
VIP amenities
Luxury branded bathroom amenities
Laundry Service [Washing and Ironing]
Laundry Service [Dry Cleaning, Washing and Ironing]
Secret Restaurant
Minibar with exclusive brand products
Room Service
Bar set up in the villa
All a la carte restaurants are complimentary (only extras are charged)
Butler & Buggy
Maid
Private Cabana
Play Station (on request)
Leather keycard holder, luggage tag, make up bag
Special gifts for kids