Prepare yourself for a journey into a lush world full of art & joy!
Joy is what resides at the center of our philosophy at Lujo with the firm belief in its transforming power to let people to be overcome by the magic of their heart's delight.
LUJO SOUL
LUJO AT A GLANCE
OUR AWARDS
BODRUM
When you reach the top of the hill, you will see Bodrum,
Don't assume you will leave as you came.
The others before you were the same too,
As they departed, they all left their souls behind.
---

Fisherman of Halicarnassus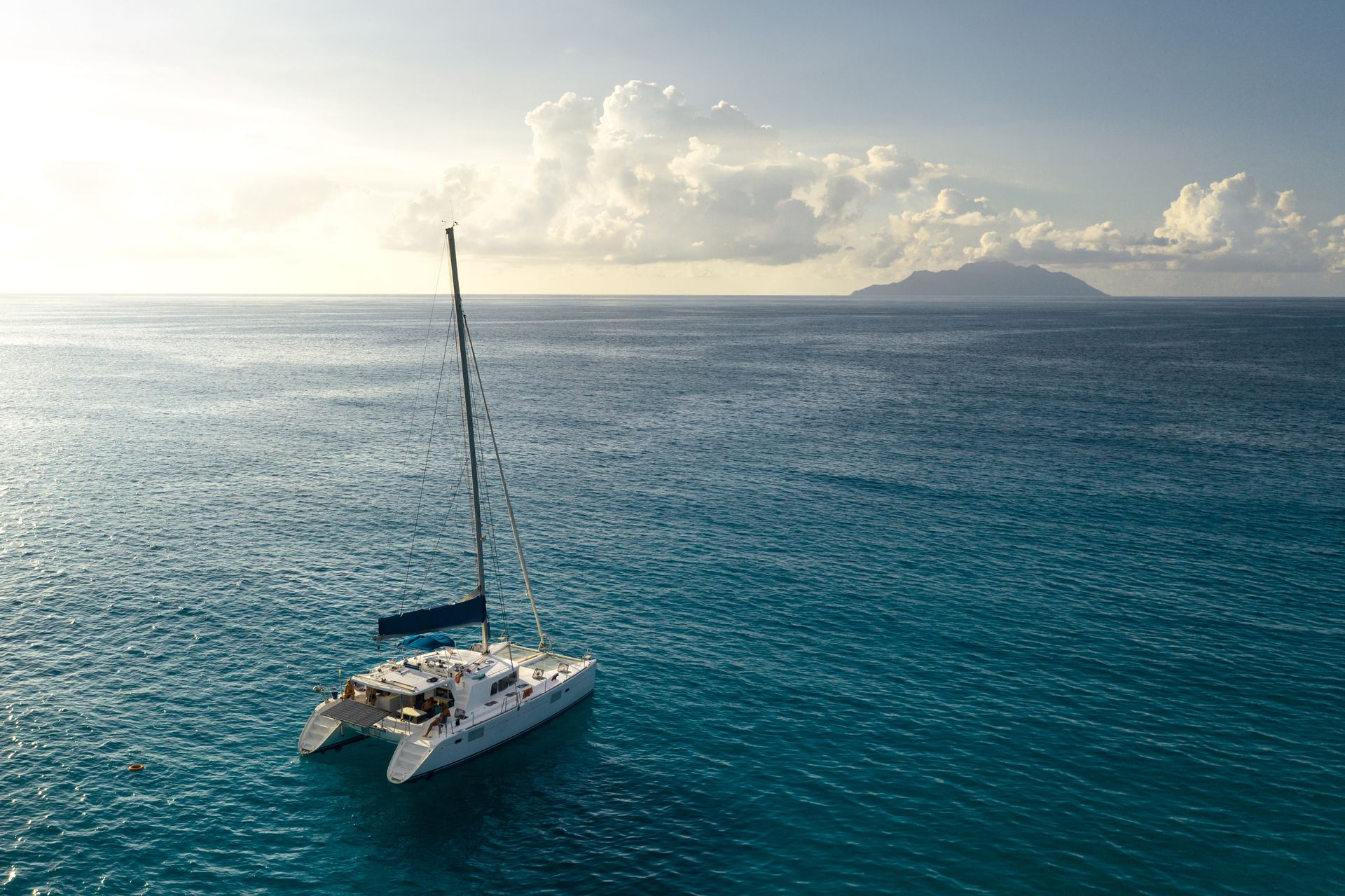 BODRUM
Bodrum, as Fisherman of Halicarnassus said, where everyone leaves their souls behind, incorporates all kinds of noble colors just like a beautiful canvas painted by a talented artist. Deep blue sea, all shades of green, sweet white houses inviting to tranquility and fascinating night life with plenty of choices are only a few of what Bodrum can deliver making this beautiful town a star for travelers. And on top of everything Bodrum can offer, Lujo invites you to experience art and joy hand in hand, crafted to combine luxury and comfort, giving way to the rich, soft, quiet of an awakened soul …
Bodrum City Center and Historical Sites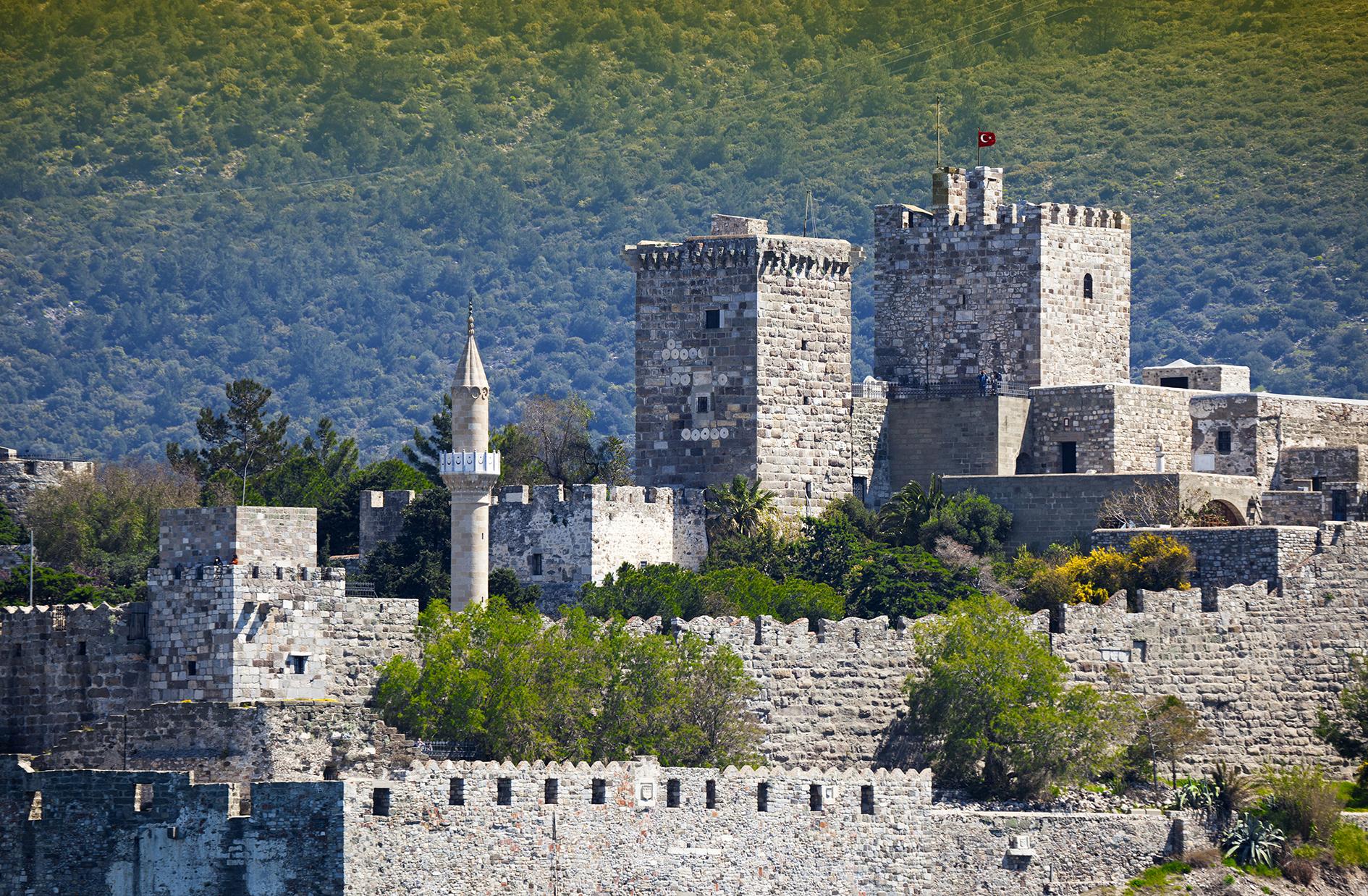 Bodrum Castle
Bodrum Castle, or Castle of St. Peter, was built from 1402 onwards by the Knights of St. John. The castle is open to the public and also houses the Museum of Underwater Archaeology.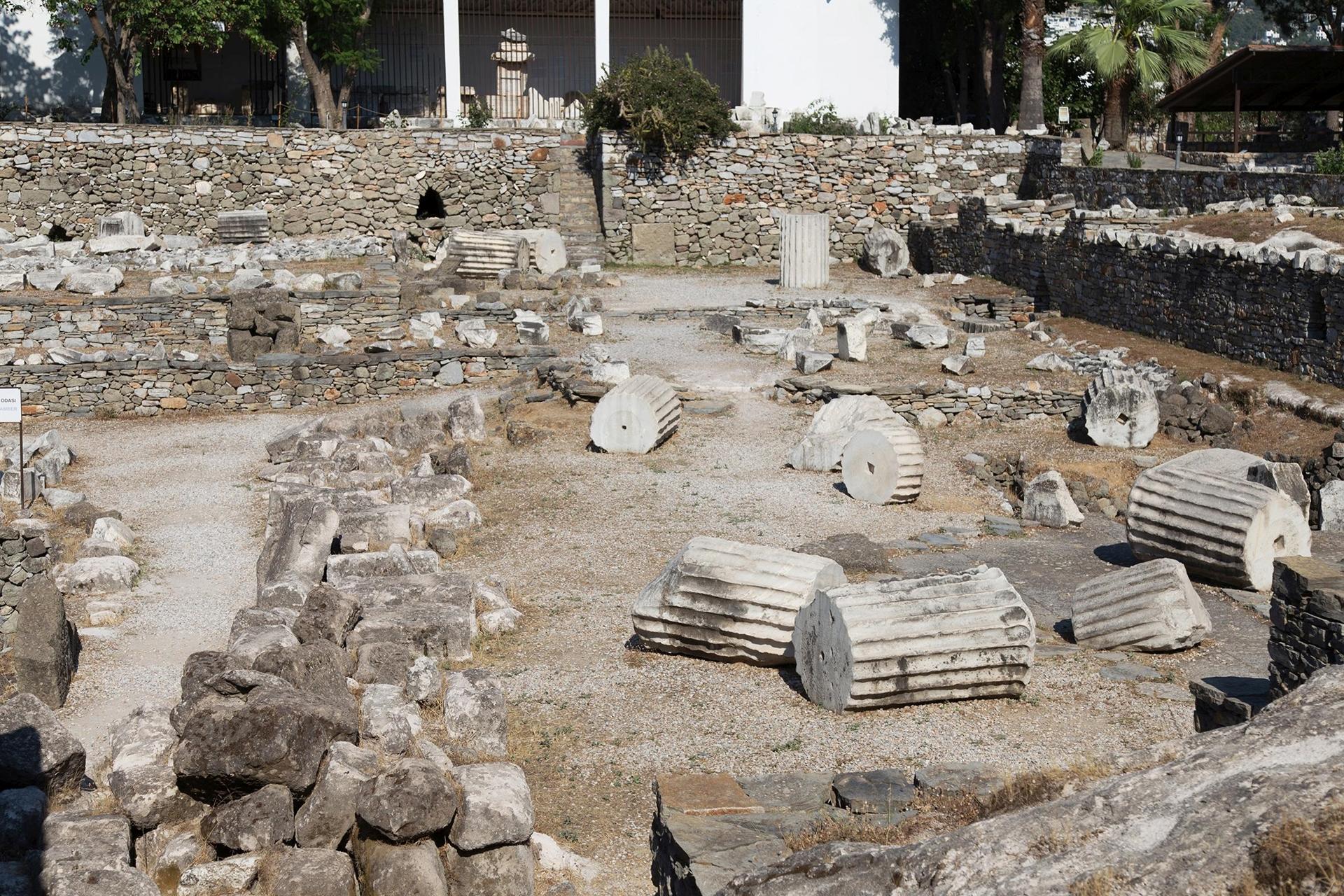 The Mausoleum of Halikarnassus
The Mausoleum, built in the center of Halikarnassus, was ranked among the seven wonders of the world because of the beauty of its appearance and the way it was decorated with sculptures and ornaments. Unfortunately it hasn't survived the strong earthquakes that rocked the region and today only some of the ruins remain. Some of the stones of the Mausoleum were used to build the Castle of St. Peter.
Bodrum Antique Amphitheater
The antique amphitheater is still actively used for concerts, festivals and numerous cultural activities. Catch a live event or visit one of the best preserved structures of the ancient Halikarnassus as an open-air museum.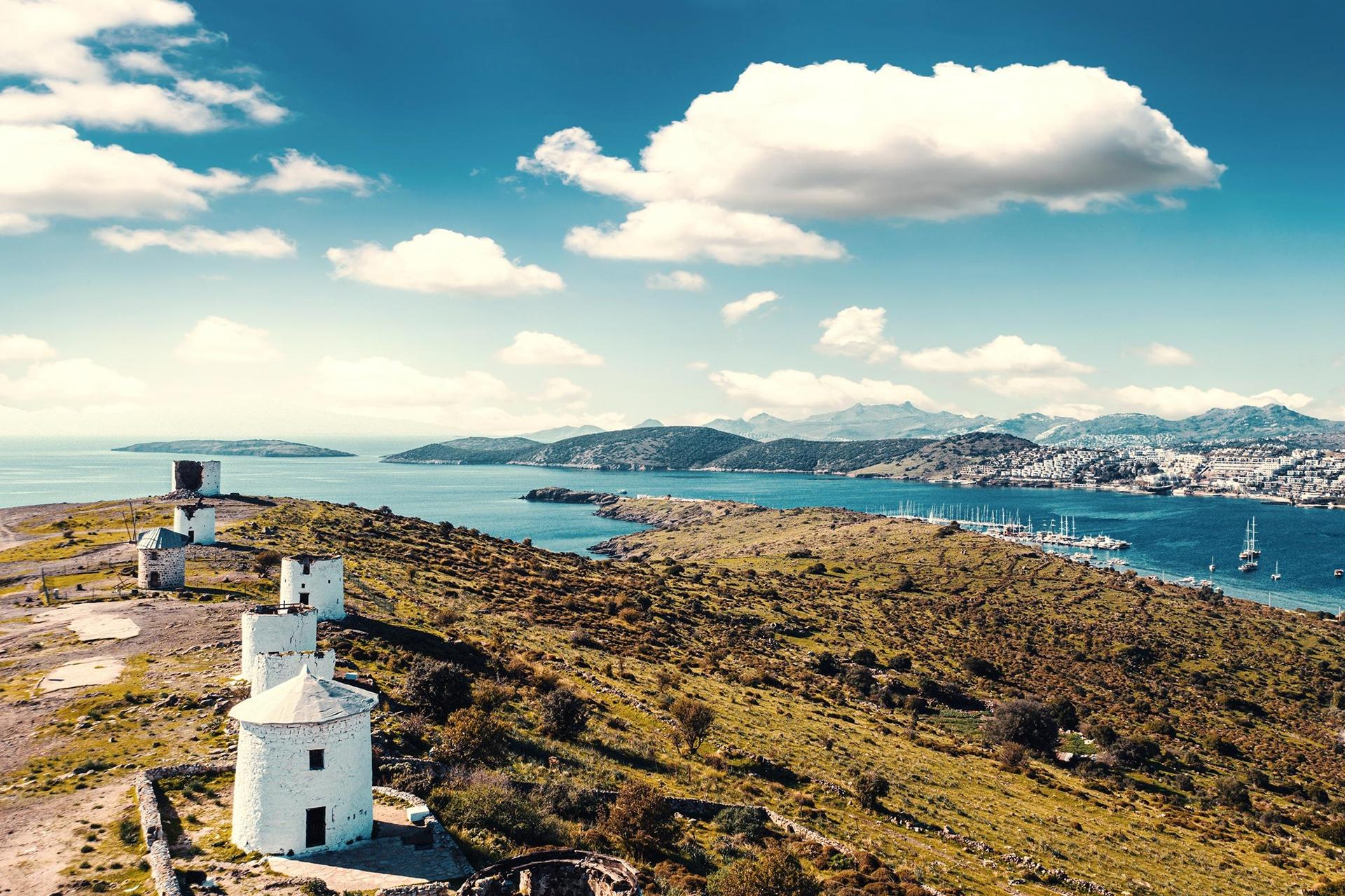 Windmills
Windmills are one of the many astonishing sights overlooking the ancient Bodrum peninsula. These mills were actively used by the locals to grind wheat into flour until the 1970's.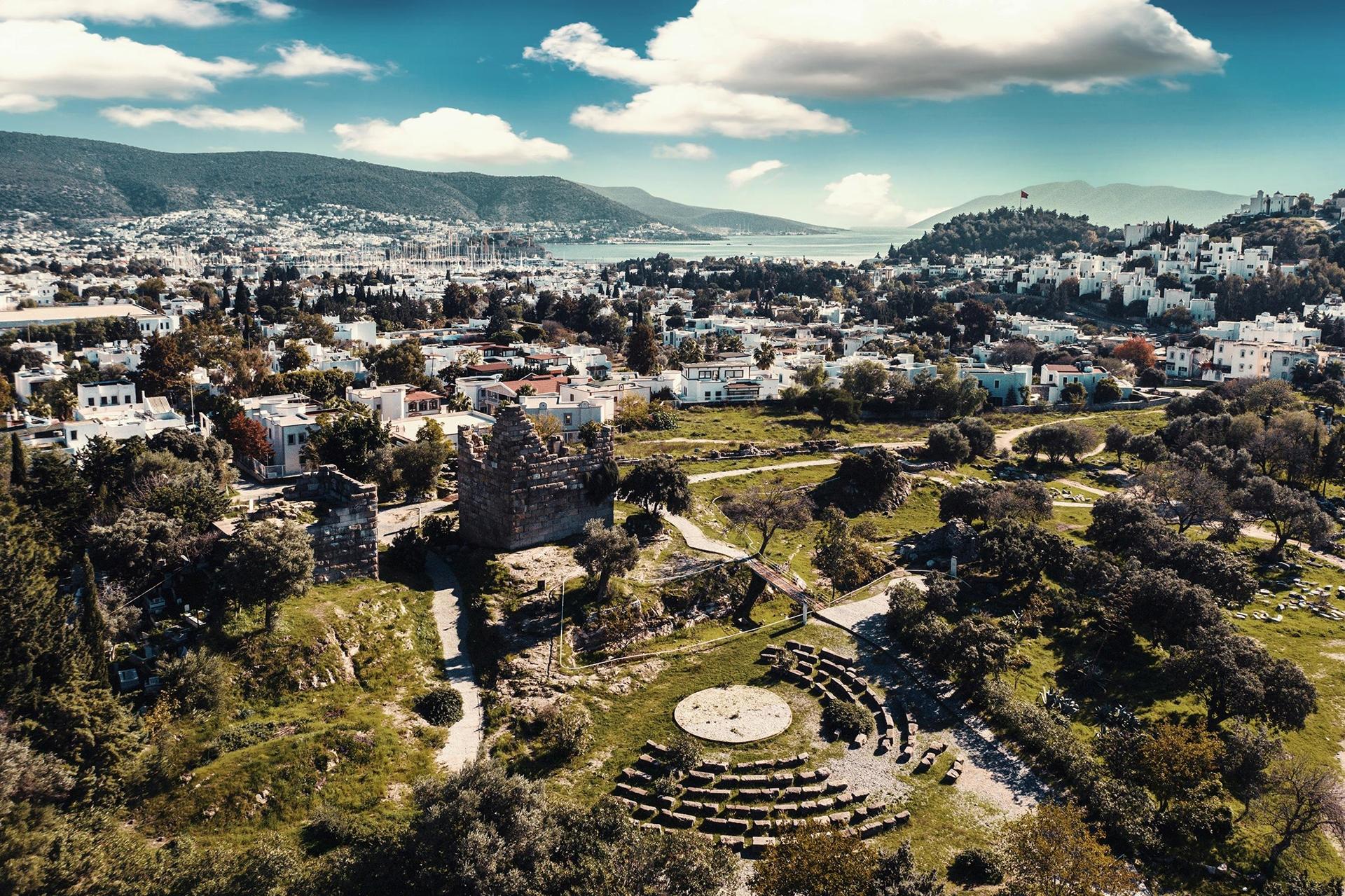 Myndos Gate
Myndos Gate is the only remaining gate of the 7 km ancient stone rampart that surrounded the city of Halikarnassus. It is now open to be viewed as an open-air museum.
Gumbet Water Cisterns
Especially in Gumbet, you will see many water cisterns built to collect and house rain water for use in the ancient times. "Gümbet" is named after them, as they are called "kümbet" in Turkish.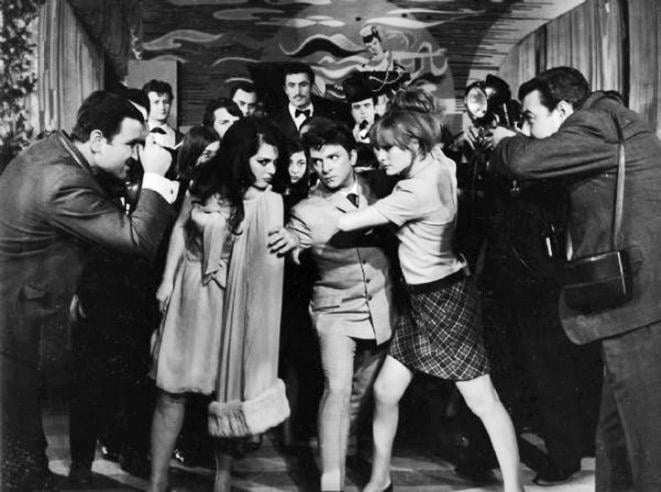 Zeki Müren Museum
Hailed the "Sun of Art", Zeki Müren was a pioneering singer, composer, actor, and poet who was famous for his talent as well as his glamorous style. His house is turned into a museum.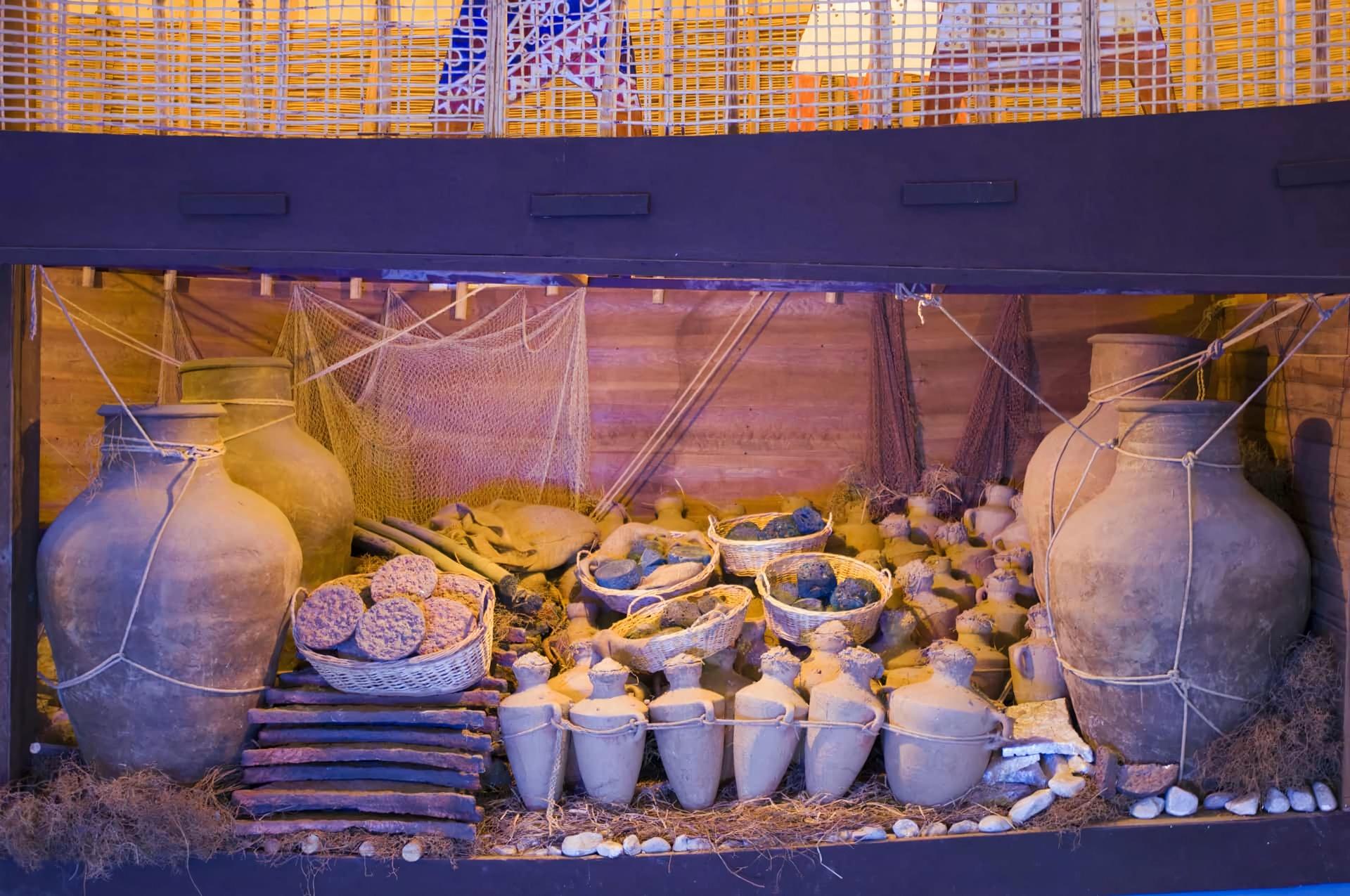 Underwater Archaeology Museum
The Underwater Archaeology Museum is located inside the Bodrum Castle. Guests can visit the museum to see the world's oldest shipwreck on display: The Uluburun Shipwreck. Based on findings, it is estimated that the ship sank at the end of the 14th century BC. The well-preserved shipwreck revealed many miscellaneous objects such as bronze and copper vessels, precious stones, hippopotamus teeth, ivory, logs of blackwood from Africa, and earliest intact glass ingots known - 175 glass ingots of cobalt blue, turquoise, and lavender. The engraved golden scarab of Nefertiti was also found on this ship.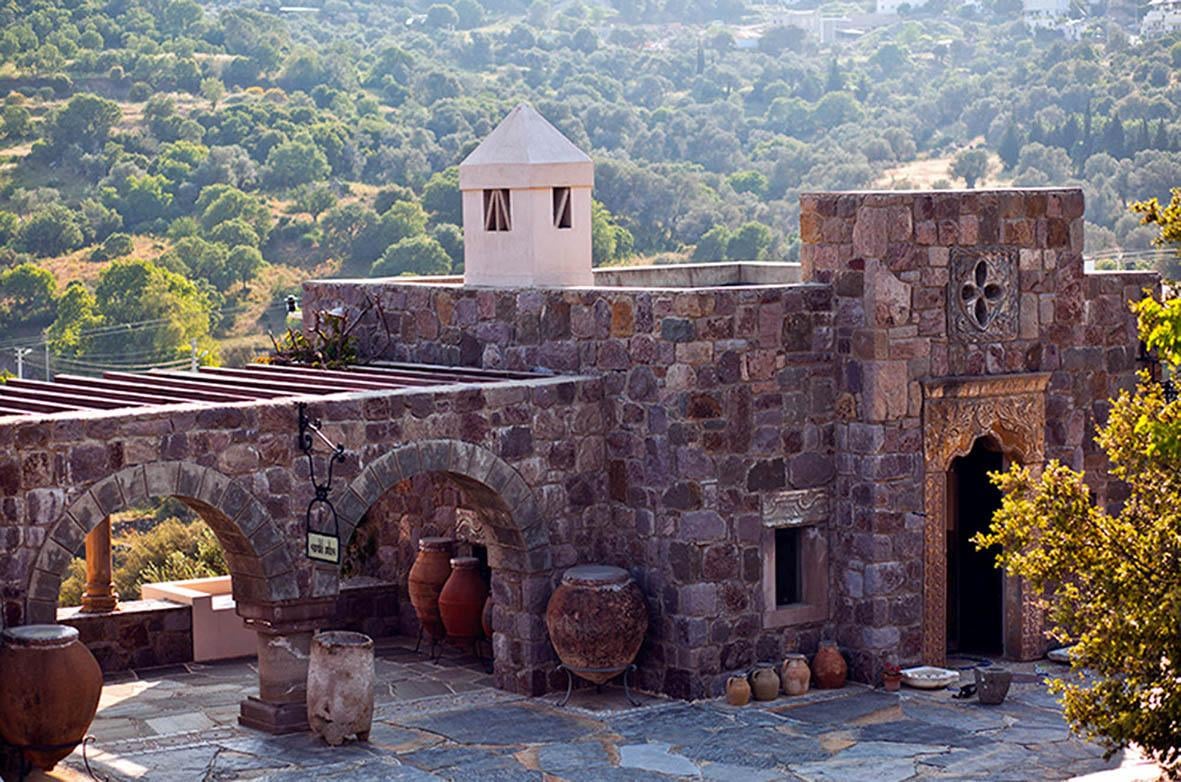 Dibeklihan
Dibeklihan, Culture and Art Village, is built to display the arts and crafts of ancient and modern makers, as well as serve as a place to connect the makers and the appreciators of beauty.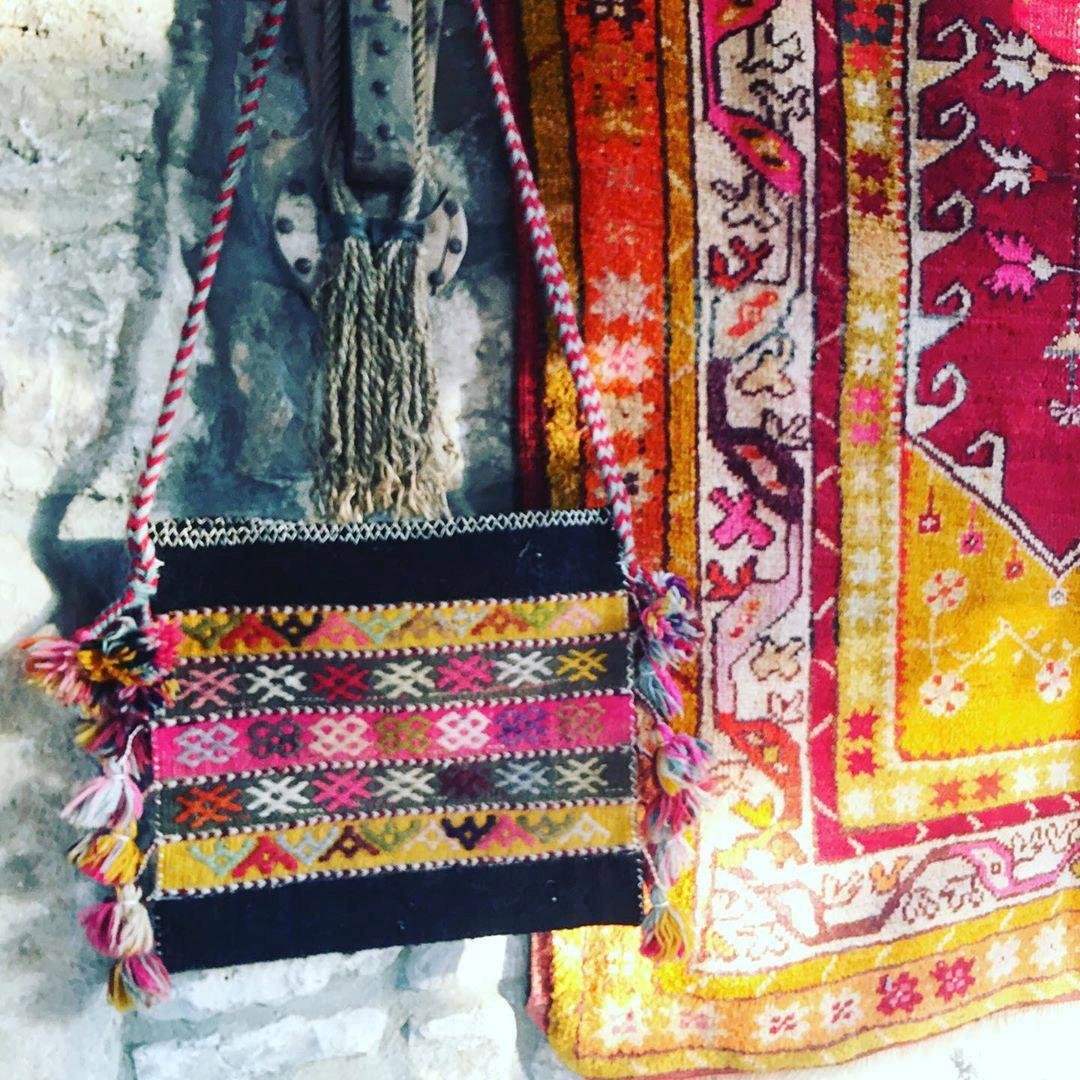 Etrim Village
The Etrim Village keeps the regional carpet and rug weaving art going stronger than ever. Visit Etrim to see these artisanal rugs being woven and listen to the stories behind the colors and the patterns.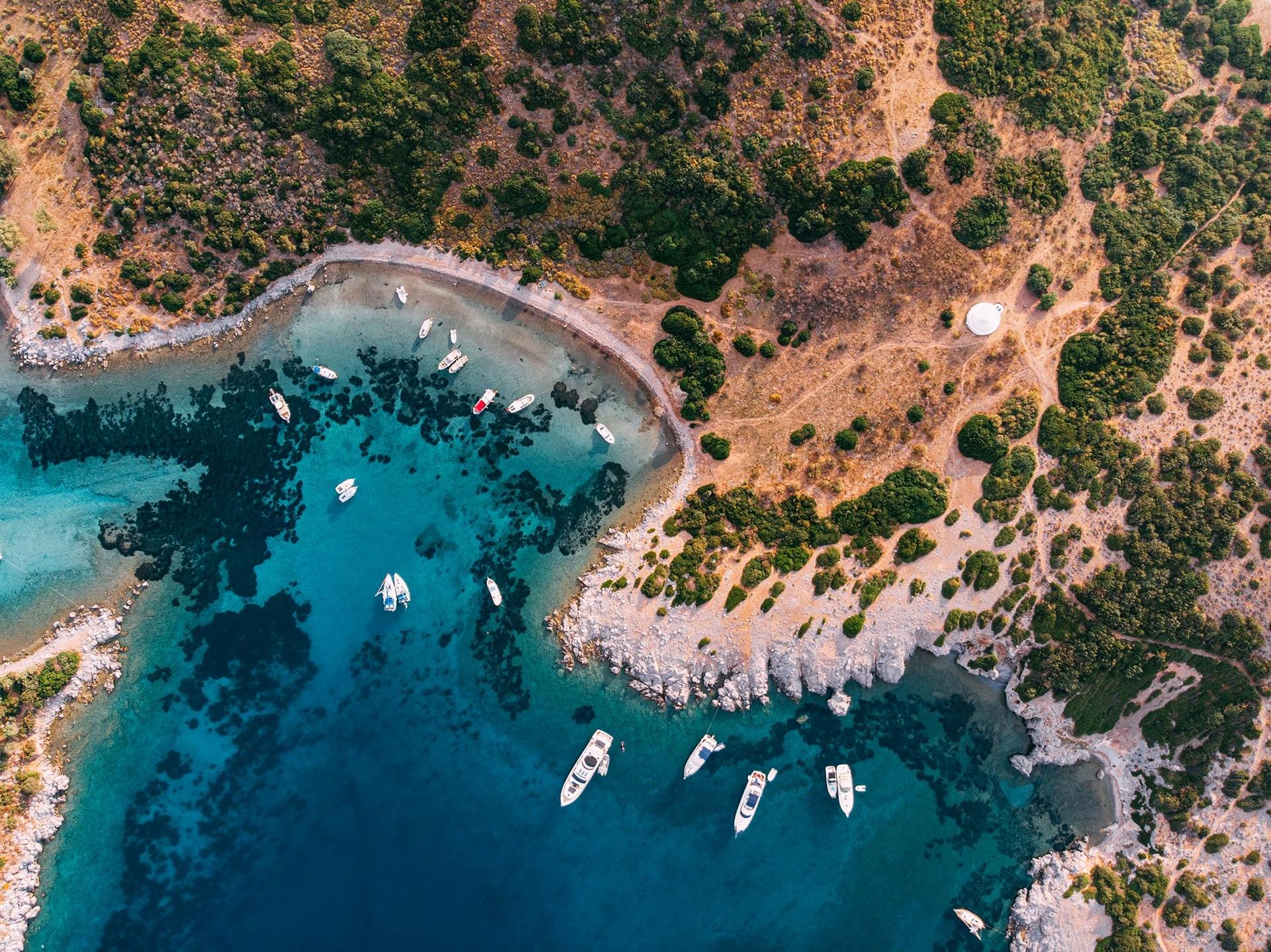 Akyarlar, Akvaryum koyu, Cennet koyu
These are some of the most enchanting bays of Bodrum to swim in. The unique geographical structure of Bodrum offers its guests many different bays with characteristics of their own.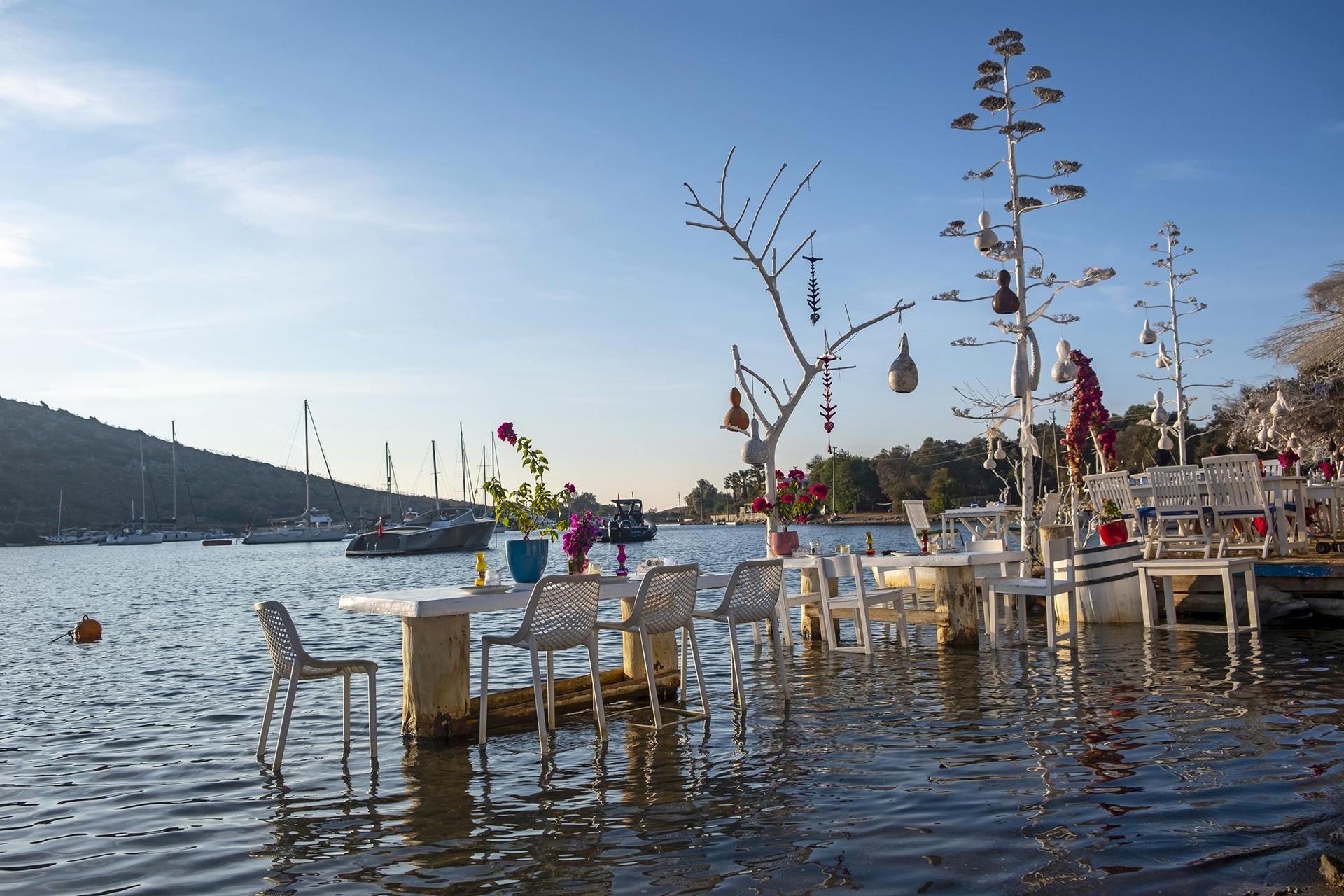 Gümüşlük
Gümüşlük is famous for its fish restaurants by the shore. The sea has a silvery reflection during sunset, which gives the region its name. This unique bay values craftsmanship and has a unique artisan bazaar at its entrance.
During August-September, Gümüşlük International Classical Music Festival is held in this coastal region.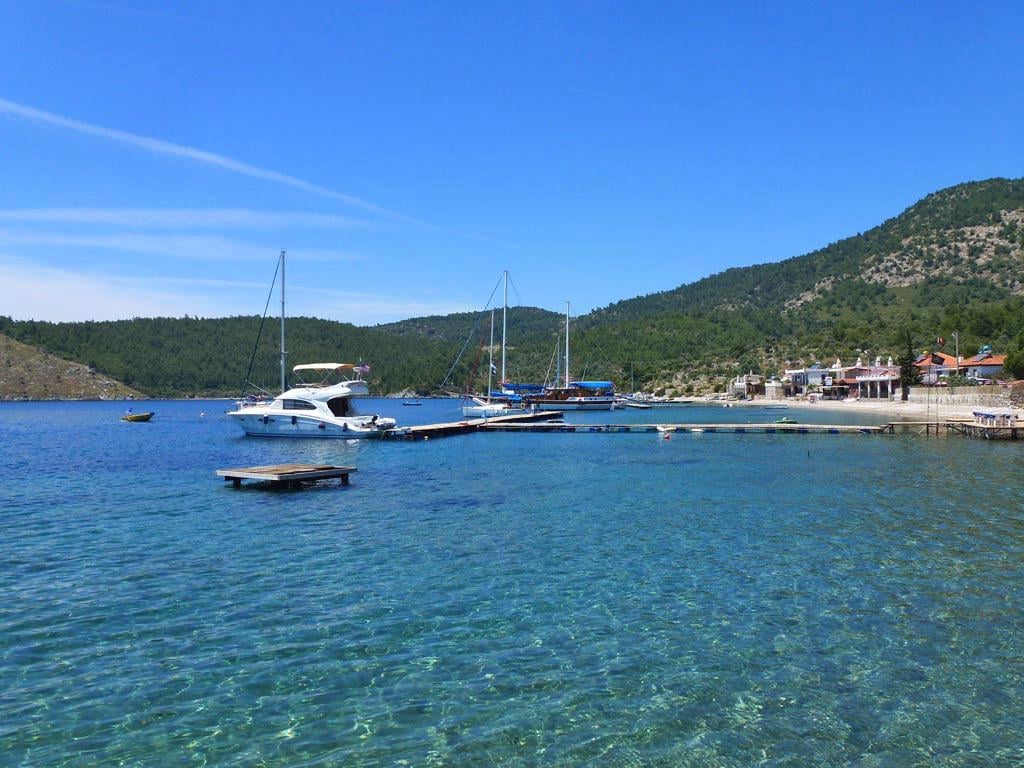 Yalıçiftlik, Mazı, Çökertme
These bays are located in another section of the Bodrum Peninsula. Famous with their nature and sea, they are worth a visit.
Milta Bodrum Marina
Located in the city center of Bodrum, Milta Bodrum Marina hosts a variety of restaurants, bars and boutiques. Locals and tourists visit the marina for a nice dinner and to listen to live music at the Marina Yacht Club afterwards. Yalıkavak Marina Yalıkavak Marina has been voted World's Best Luxury Superyacht Marina for 2018/2019 and is still the holder of a British Yacht Harbour Association "5 Gold Anchors" rating. An open air shopping mall with over a hundred world famous brands, gourmet restaurants and bars, it is a must-see for all luxury seekers.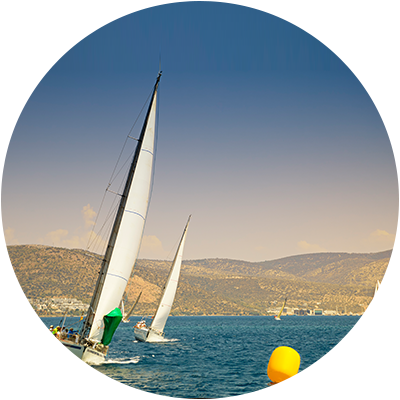 The Bodrum Cup
The Bodrum Cup is an annual event conceived in 1989 by ERA Bodrum Sailing Club in order to teach sailing to sea enthusiasts and professional yachting crews. It is one of the rare regattas in the world in which yachts can race with guests on board. This distinguishing feature of The Bodrum Cup offers people who like the sea, but who have never had a chance to sail, experience firsthand the excitement of a sailing race.
Diving in Bodrum
Sponge fishing is one of the many things Bodrum is known for – and it's also the reason its sea hosts almost all Mediterranean sea creatures. The underwater caves and shipwreck sights make diving an unforgettable experience for divers on all levels of dive training. If you would like to see it for yourself, grab a snorkel or sign up for a diving lesson!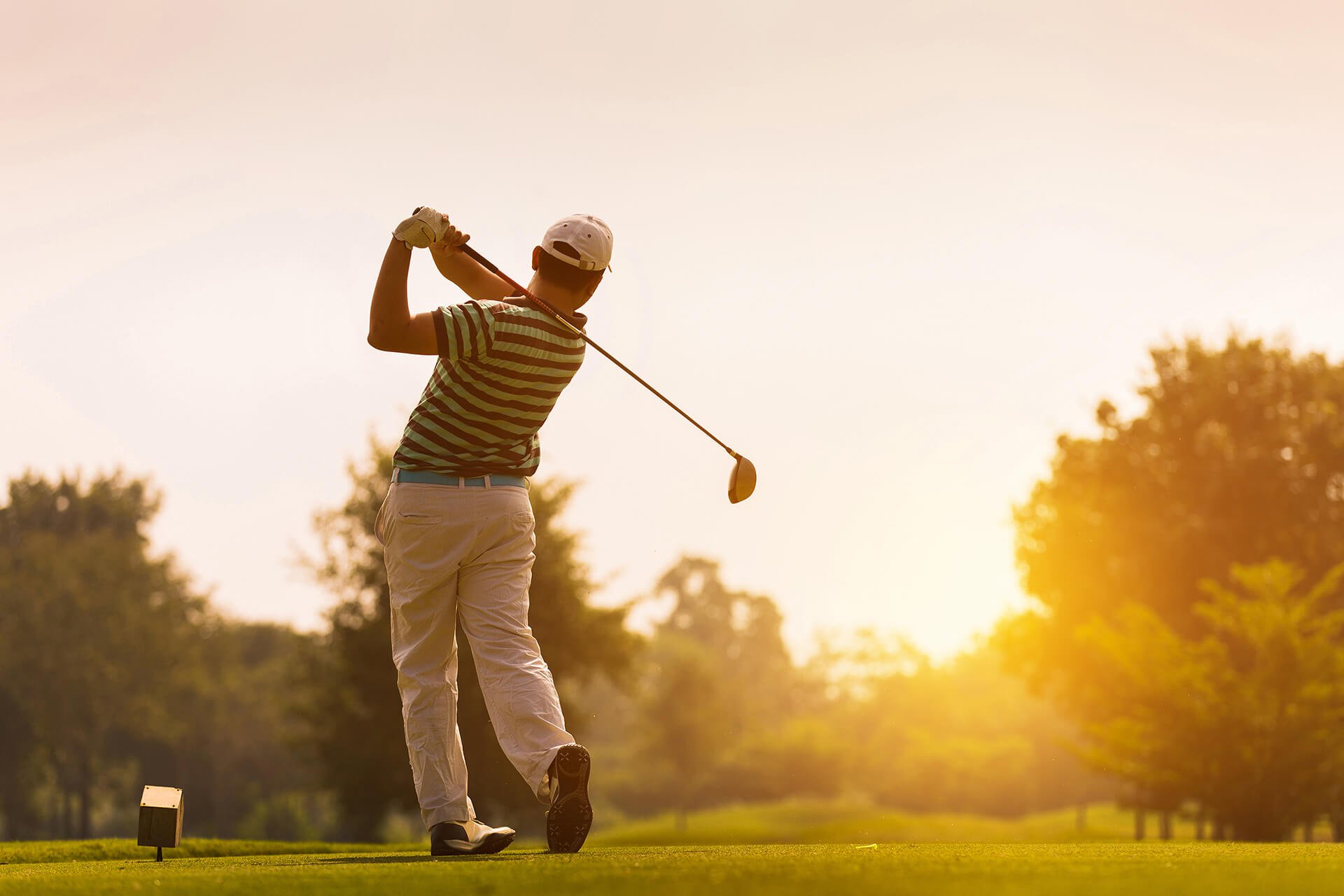 Golfing
Golfing is a passion of many - and since June 2018 Bodrum offers an 18-hole golf course set on an area of 1.450 hectare. As a proud member of IAGTO (International Association of Golf Tour Operators), we will gladly arrange your free transfer to the Regnum course which is only 15 minutes away from Lujo.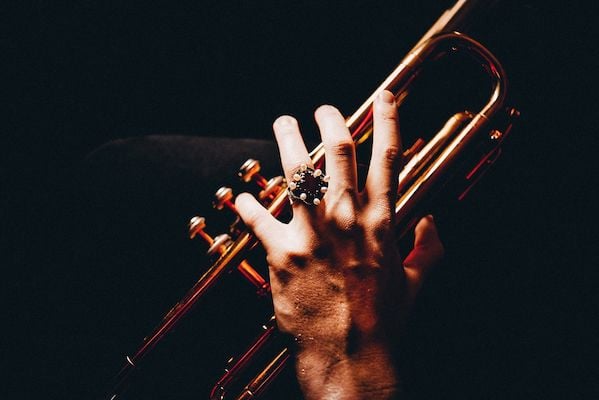 Bodrum Music Festival
Locally and internationally acclaimed orchestras, sought after musicians, ensembles and soloists have been playing their music under the Bodrum stars since 2005. Growing ever stronger, the festival takes place around the peninsula during the summer.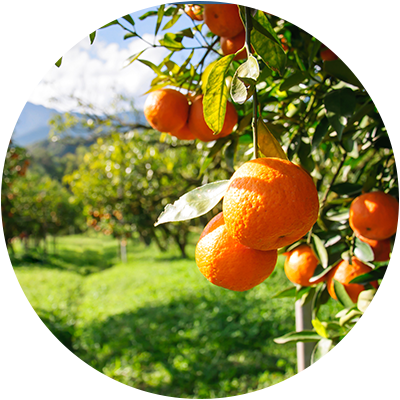 Harvesting Bodrum Tangerines
With their distinctive flavor and scents, the mandarins of this region are spotted from a mile away. Bodrum Tangerines, used to produce Turkish Delights, fruit sodas, cologne and many more souvenirs, are picked from the trees towards the end of December.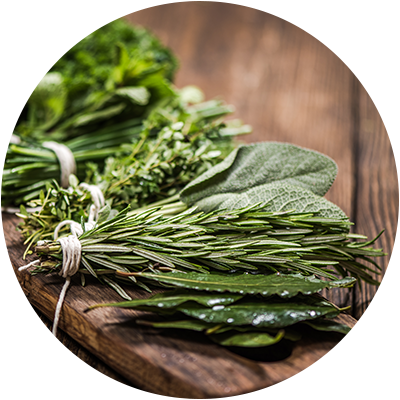 Aegean Herb Festivals
The healthy and delicious natural Aegean herbs are indispensable. They are enjoyed with a little bit of olive oil and garlic, along with some yogurt, or if you are ready for a gastronomic adventure, with eggs… These healing herbs have inspired local feasts: Ortakent Bitter Herb Festival and Halikarnas Herb Festival where people gather to celebrate the new harvest and enjoy some delicious food.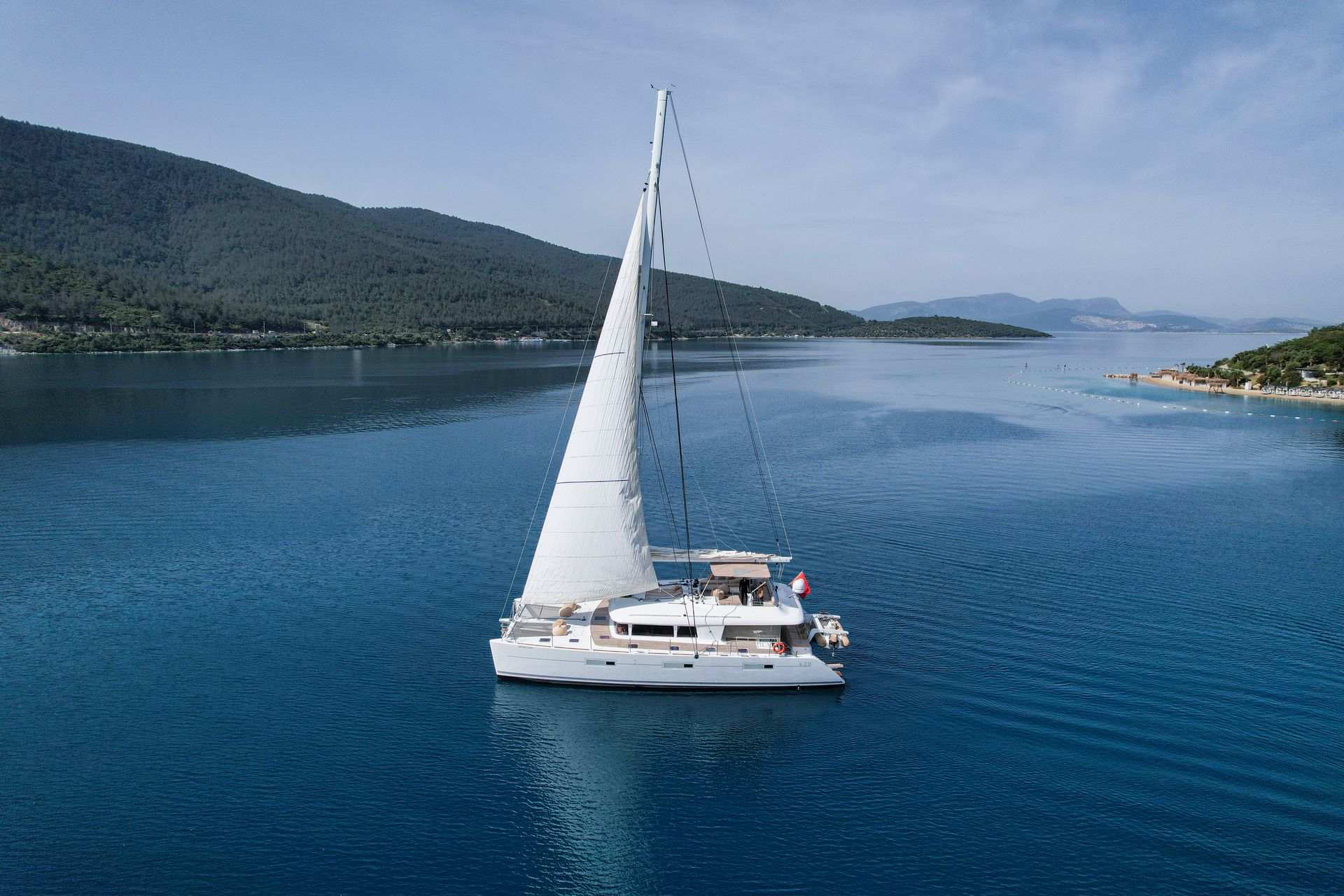 Boat Trips / Seaplane Tours
Bodrum is famous for its many breathtaking bays around the peninsula. The best way to discover these marvels and enjoy a daily trip is either by boats or a seaplane.
Daily tour boats leave every morning from the city center.
For those who prefer a personal itinerary private boat tours or seaplane trips can also be arranged from Lujo.